Thinking About Marble Countertops?
Marble is a metamorphic stone. It is measured at a #3 on the Rausch scale, placing it just between soapstone and granite in terms of hardness. It naturally withstands heat, making it cool to the touch.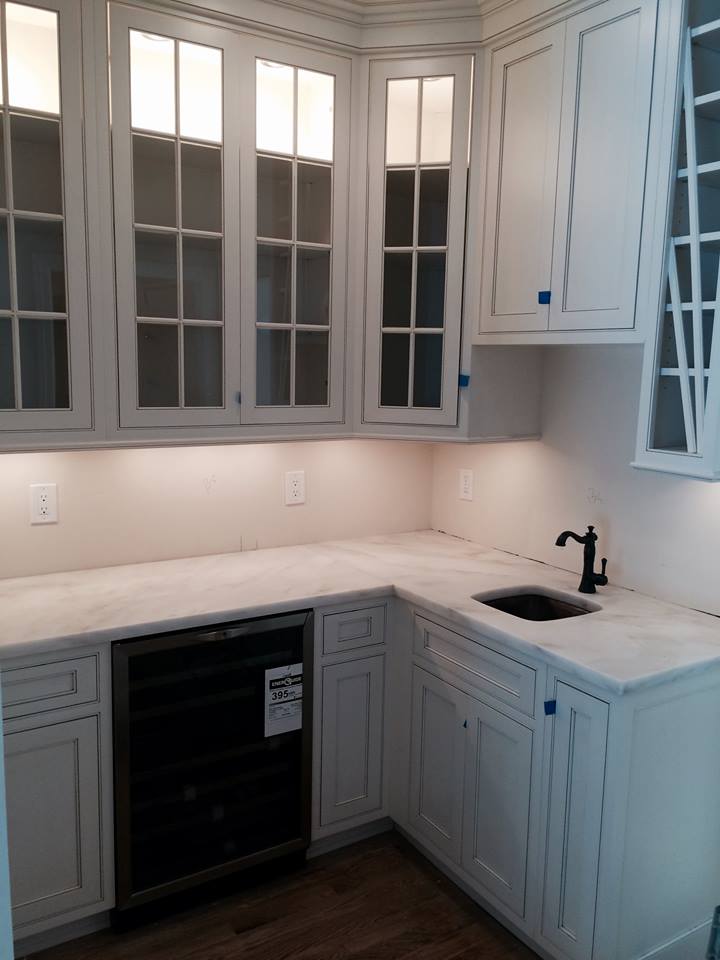 If you're looking for an elegant, timeless quality to your interior, marble is the choice for you.
Cherokee Marble in particular has qualities of a low absorption rate and high density, making it our personal favorite for residential applications. With a stronger durability than most types of marble, it is an excellent choice for a kitchen or bathroom.
Our Cherokee Marble comes from an open pit quarry that has been used for over a century, and we can ensure it will be the best quality for your home. Its fine calcite grains and its light-toned, distinctive veining will add a luminescence to your room unlike any other stone.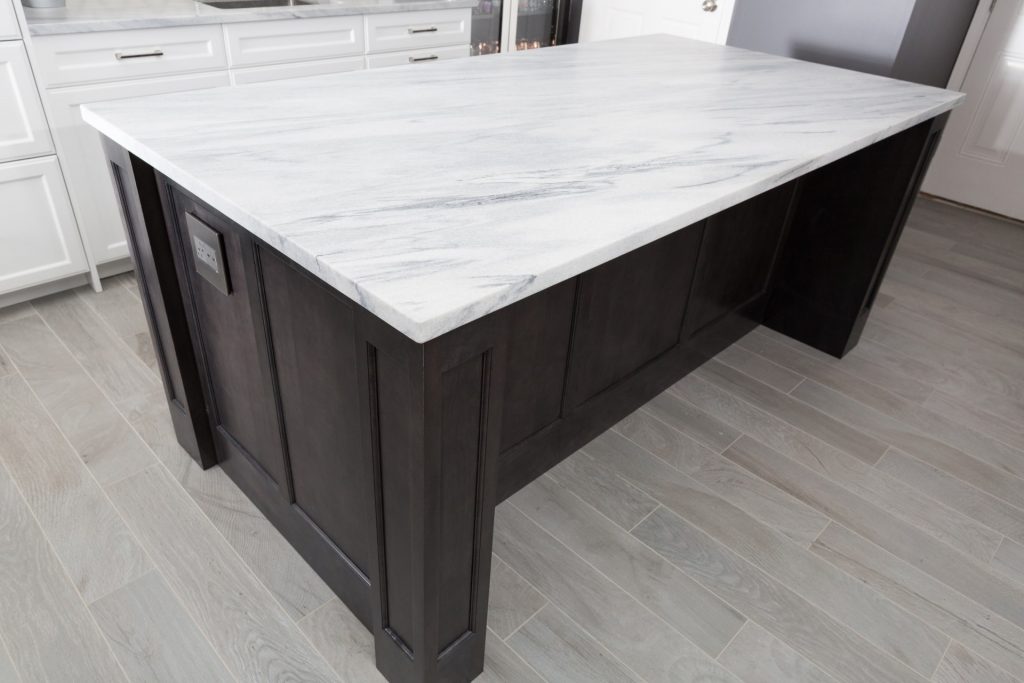 Care and Maintenance
Because of marble's unique properties, it can scratch and stain without the proper care. However, many clients believe that use and wear over time allows the natural characteristics of marble to become more apparent.
At Garden State Soapstone ™, Slate & Wood Countertops, we fabricate honed countertops, which will give your marble a nice matte finish and a user-friendly utility. Upon your choice of marble, we will be happy to discuss additional care tips to ensure you are completely satisfied.
Most recently, we became certified applicators for DuPont Sealer. This means your new marble countertops will come guaranteed protection under warranty.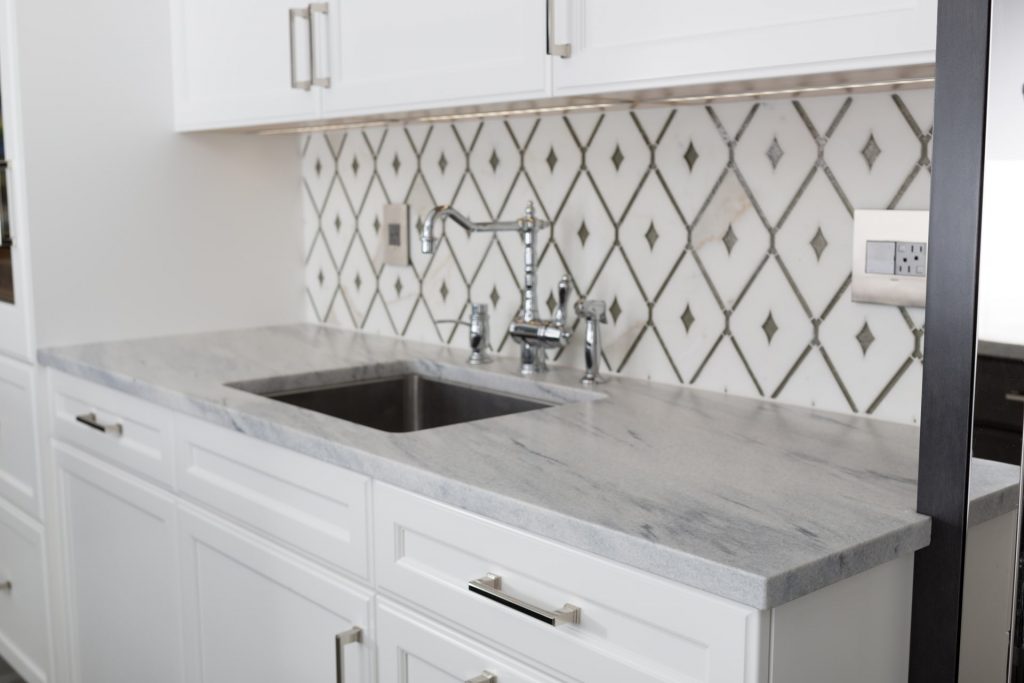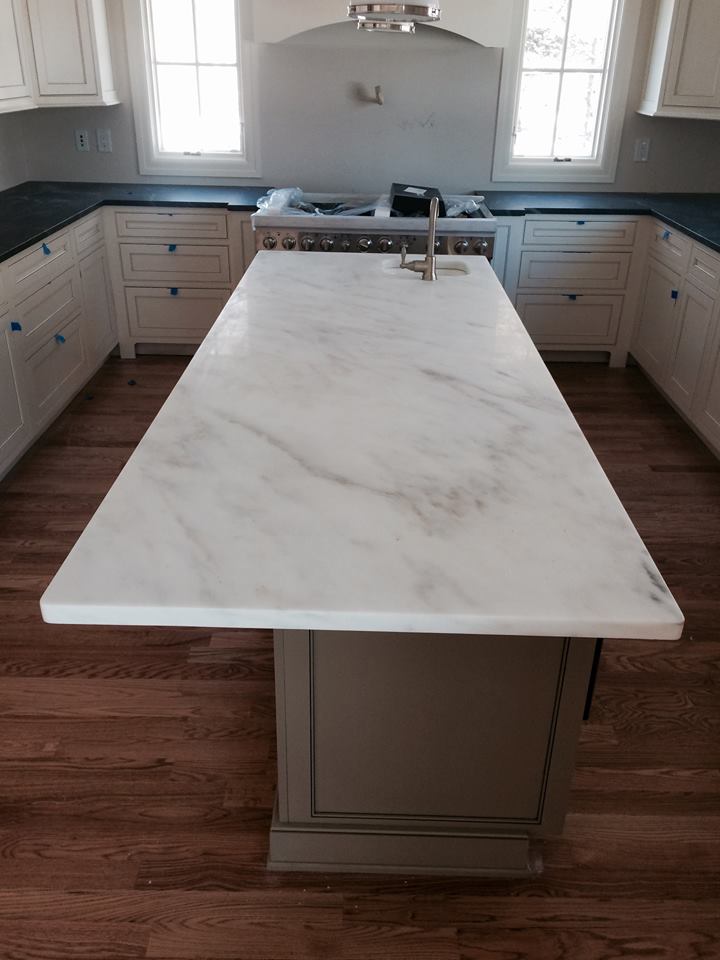 Want to find out more?
Please visit your distributors to choose your marble choice. Want to find out more about Cherokee Marble countertops? Just ask us!