About Our Sinks
The standard construction of our soapstone sinks are Tongue and Groove (mitered)/Dadoed and epoxied together. The sink bottoms are pitched to a drain hole located at the sinks center or desired loction. All sinks are customized to your specifications and measurements.
Our sinks are built to ouside dimensions.
Our drains are placed in the sink bottom center and have adequate drainage.
if you were interested in off-centering the drain, be specific.
Typical sloped front sinks add 2″.
All Soapstone sinks require structural support underneath due to their weight.
In addition to custom sinks, we fabricate backsplashes, runnels & drainboards, and edge details to complement and enhance your sink.
To view more images of our sinks, visit our Sink page.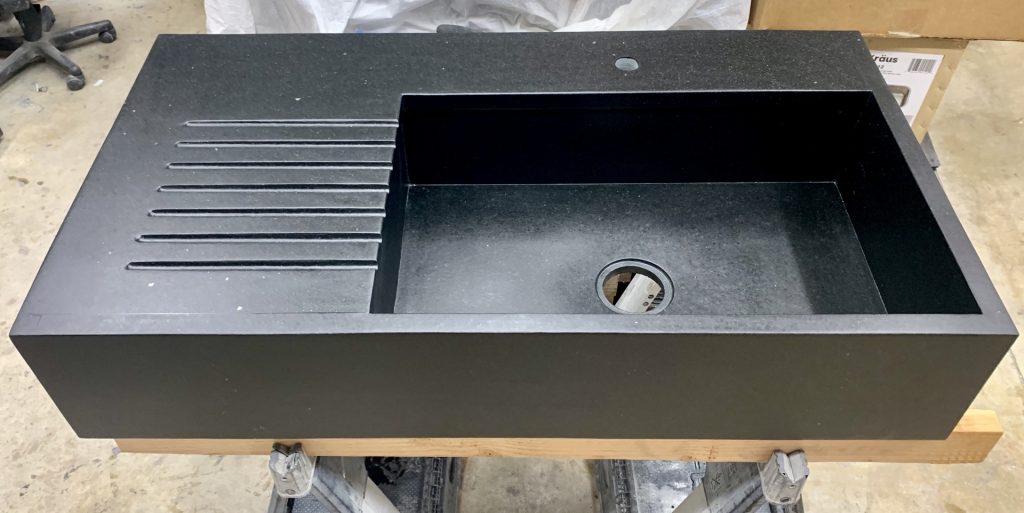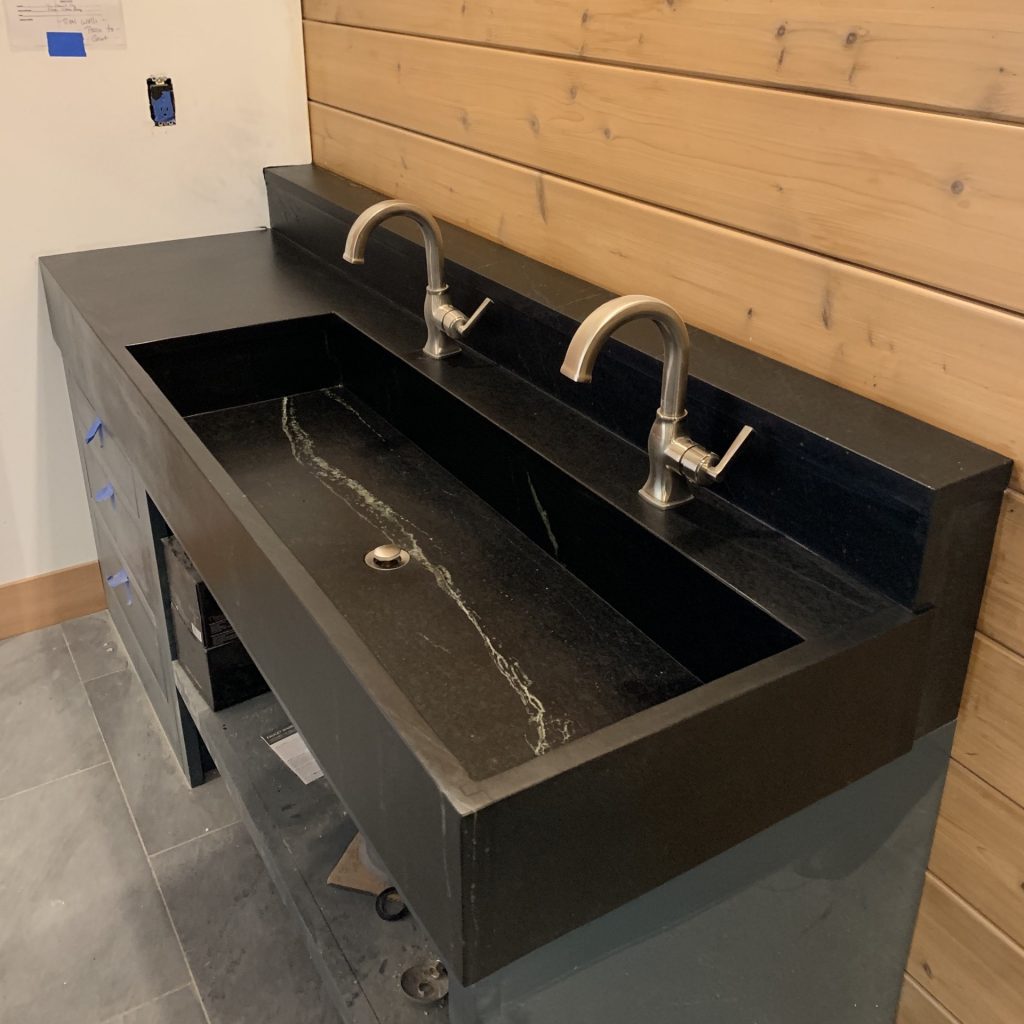 Products and Sizes
Standard Sizes (All Sinks can be customized to your dimensions)
Boston Williams
O.D. Size: 26 1/2″ x 18 1/2″ x 7 3/4″
Chicago-Wright
O.D. Size: 30″ x 18 1/2″ x 10″
New England Double Bowl
O.D. Size: 36″ x 18 1/2″ x 10″
How It Works
We have over twenty years of experience in creating custom soapstone sinks. Interested in a quote? Contact us with your layout or dimensions!