There's more than one way to use soapstone.
At Garden State Soapstone ™, we've discovered that there's not just one way to use soapstone. In fact, it's a natural, organic material with versatility that makes it perfect for just about everything. Luckily, we were able to narrow down our favorites. Here are the top 10 ways that we love to use soapstone.
Soapstone Countertops
1- We'll start with the obvious: countertops. Garden State Soapstone ™ takes pride in beautiful craftsmanship for each unique project our client presents us. We have a range of soapstone for countertops, from Churchill, with minimal veining, to Noir, with dramatic veining.
Soapstone Sinks
2- Garden State Soapstone ™ fabricates and installs custom soapstone sinks. We prefer Churchill Soapstone, a variety quarried right here in the United States. However, it's the customer's choice: we've made sinks using PA, Pacific, Churchill, and so on.
There are a few standard sizes we use to make sinks, like New England Double Bowls (36 1/2″ x 18 1/2″ x 10″), or Single Bowl Boston Williams (26 1/2″ x 18 1/2″ x 7 3/4″). But we've also made completely custom soapstone sinks according to the unique needs of our clients.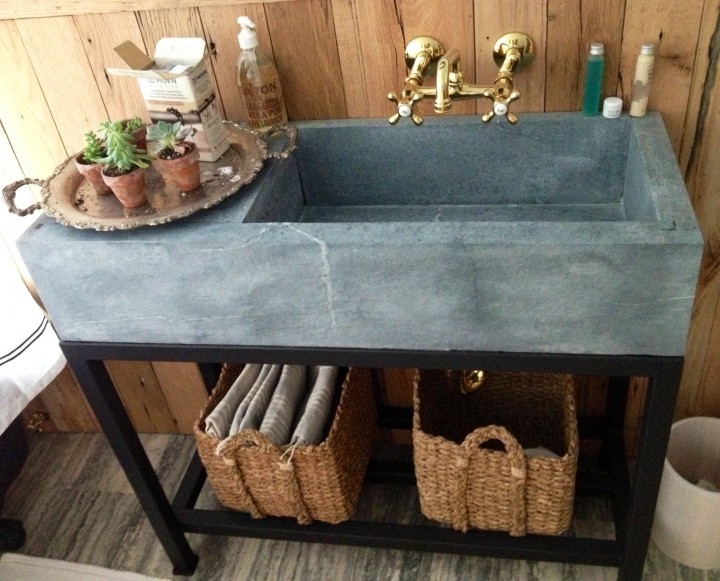 Soapstone Knobs
3- Remember our recent blog post about our new knobs? The details in your home are just as important as the big picture. Small changes can make a huge impact in a room. Our customers who want a feel for soapstone might start out with these decorative, sustainable knobs. Or, a customer who wants to complement their soapstone countertops may add knobs on their kitchen and bathroom cabinets .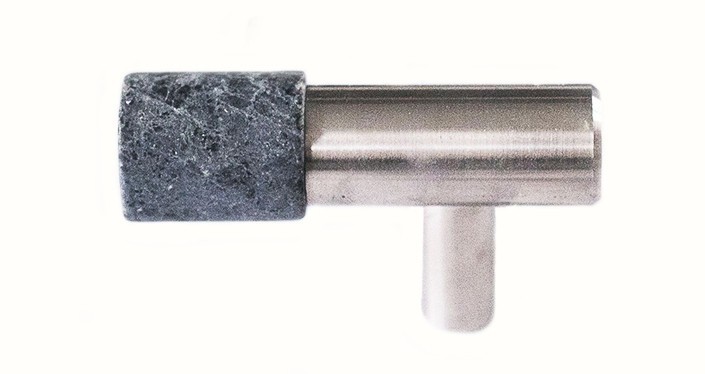 Soapstone Grilling and Baking Stones
4- There's no better way to create a crispier pizza, grill sizzling veggies, or bake scrumptious breads than with soapstone. Call them grilling stones, baking stones, or Soapstone Pizza Stones; regardless of the name, we love them. We've made custom sizes to fit grills, toasters, and ovens. Try a 1 3/16″ if you're big on grilling, and a 3/4″ thick stone for personal kitchen use.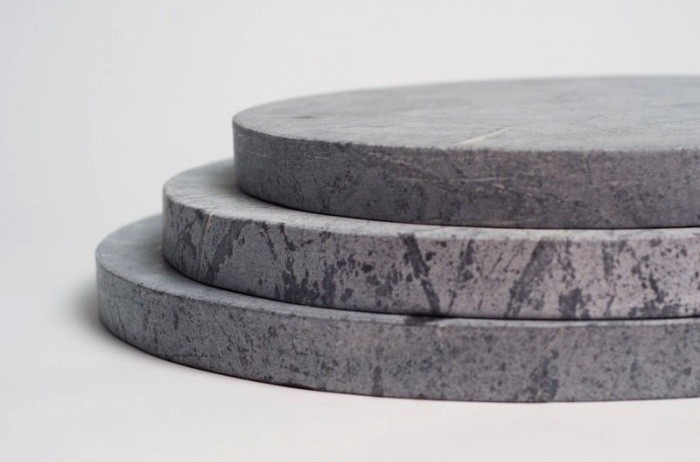 Soapstone Vanities
5- Need a new look for your bathroom? Soapstone adds a classic touch, cool tones, and eye-catching veining characteristics. Since it's non-porous and heat resistant, it's perfect for vanities.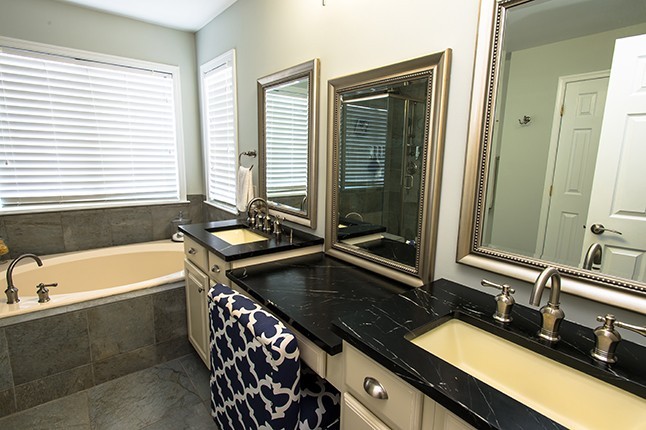 Soapstone Whiskey Rocks
6- Soapstone whiskey rocks are fun. Not only do they keep your drink chilled without watering down the taste, they're reusable. To top it off, they're a great conversation piece.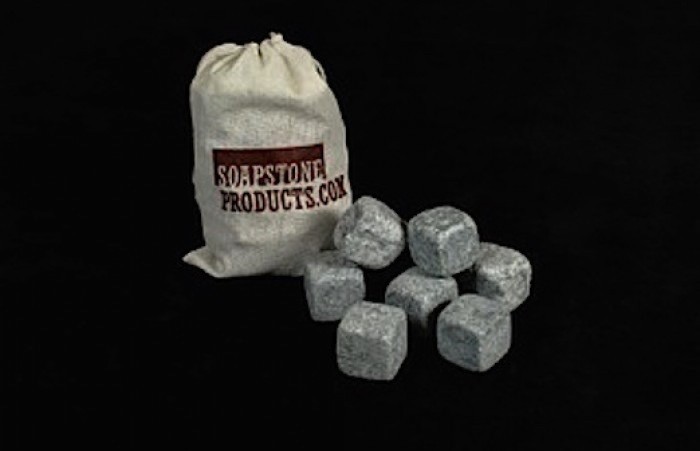 Outdoor Kitchens and Grills
7- Our customers love soapstone countertops for the outdoors. That's because soapstone is weather-resistant and non-porous. No matter the season, no matter the weather, it provides the perfect surface for friends and gatherings.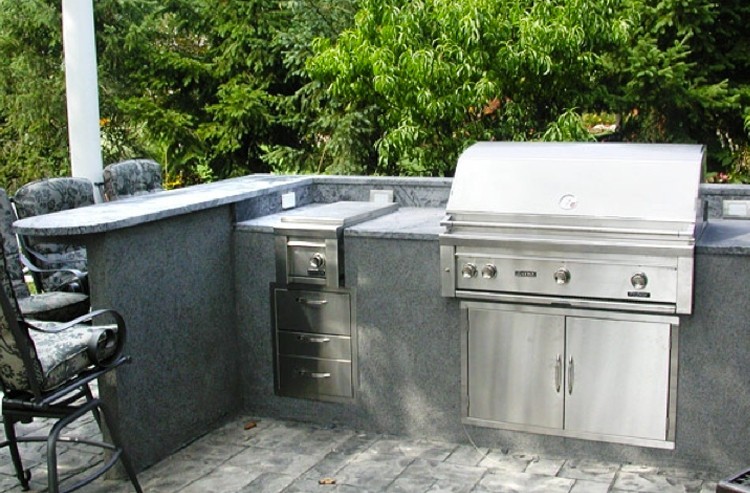 Soapstone Fireplaces
8- Because of soapstone's thermal properties, it's for the perfect material for a fireplace surround and hearth. The unique veining characteristics and varying tones of soapstone ensure you'll find the perfect fit for your home.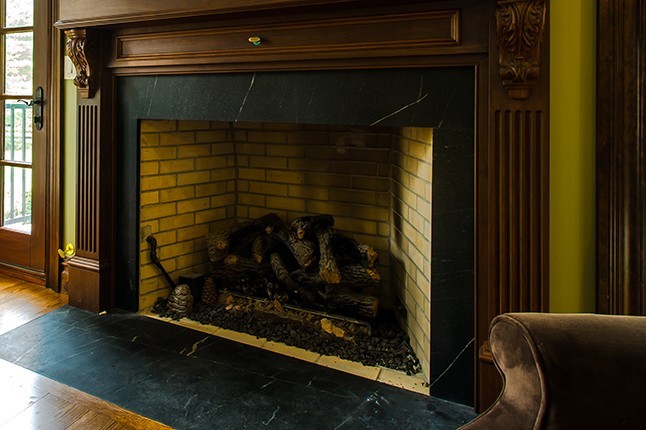 Soapstone Tile
9- We carry Churchill tile from Alberene, a USA-based quarry. Our tile can be customized to 1″x1″ and 2″x2″ mosaic, 4″x4″, and standard 12″x12″. Soapstone tile is heat resistant and remains cool to the touch. And because soapstone is nonporous, it can be used in showers, bathrooms, or for backsplashes.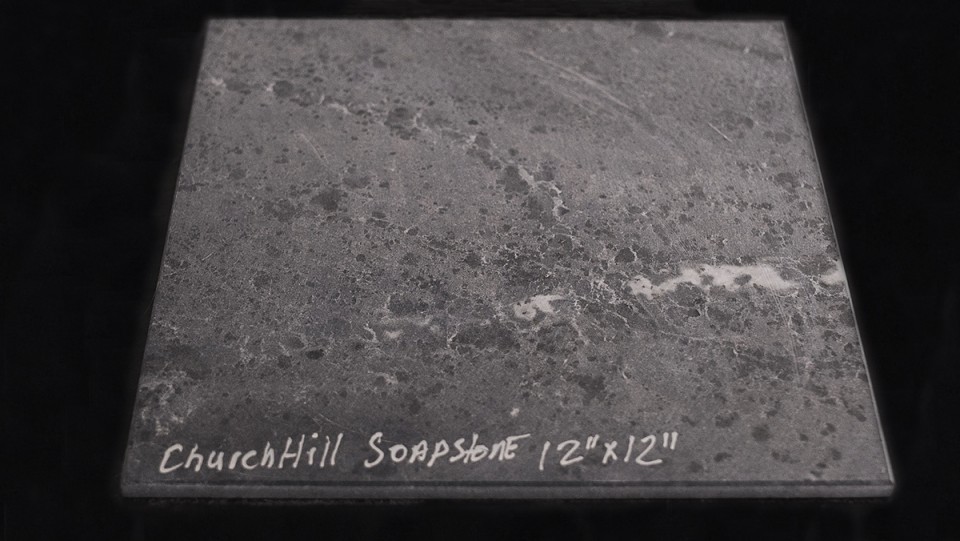 Soapstone Backsplash
10- A Soapstone backsplash can be a perfect addition to any soapstone countertop. Backsplashes are used to protect and prevent, or add a decorative look to your kitchen. Though most customers tend to vary their backsplash with mosaic tile, we've also installed full backsplashes (4″ high) behind stoves and ovens, since soapstone is easy to clean and is not affected by heat.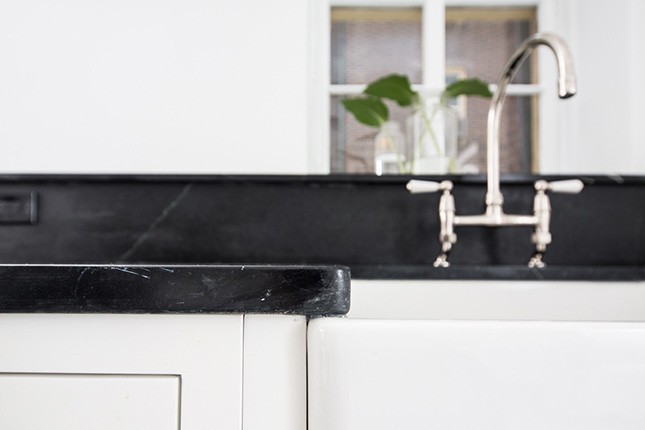 Garden State Soapstone ™ is located in North Brunswick, New Jersey.
Want to visit? Contact us to make an appointment.
Garden State Soapstone ™
www.GardenStateSoapstone.com