As 2020 comes to a close, we wanted to share a few of the beautiful projects we designed and installed for our clients. While this year brought new challenges, we still had the opportunity to help our clients create homes they love as they spent more time there.
Keep up with us on Facebook or Instagram to see our projects in real time throughout the year!
Outdoor Spaces
Yes, we were home more than usual during 2020. Because of this, families transformed their outdoor spaces into an extension of their living rooms with soapstone and slate pieces. Throughout NJ and NY, we installed beautiful counters around grills and added stone tables and bars to patios.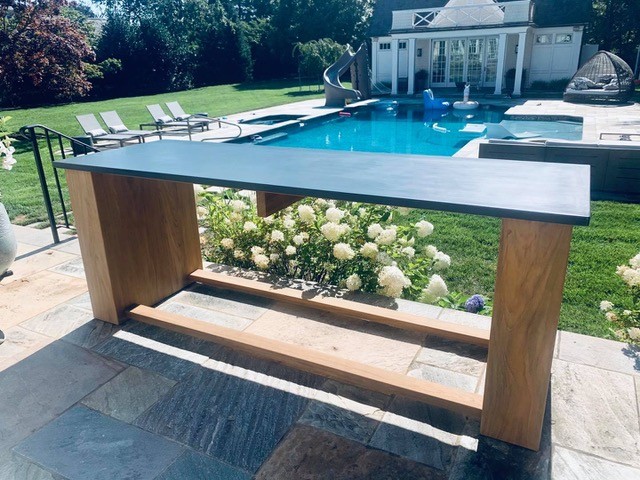 Soapstone and slate look great year after year without any maintenance. You don't even need to cover them to protect from foliage because they're weather resistant. These materials can handle cold temperatures, too, so you don't need to worry about snow and ice.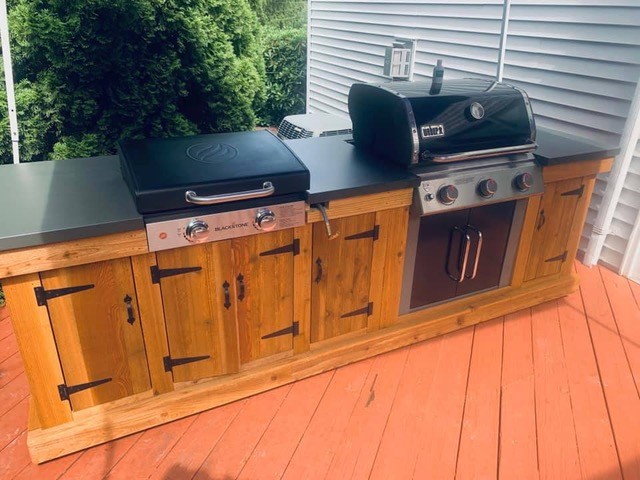 We think natural stone is the best option for natural spaces, and the easy maintenance of soapstone and slate makes them the perfect choice for an outdoor kitchen.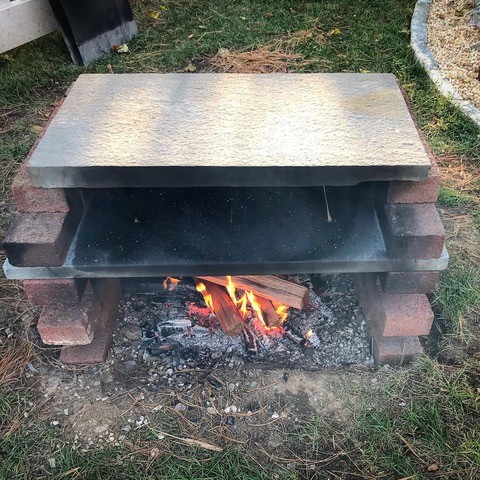 No outdoor space is complete without a pizza oven! We love using soapstone for cooking pizza, and it makes a great pizza stone for your grill, too.
Wood Counters
Each year we install more and more wood countertops as a great contrast to natural soapstone or slate in a kitchen. Typically chosen for an island, we love working with the client to make a custom piece that complements their space.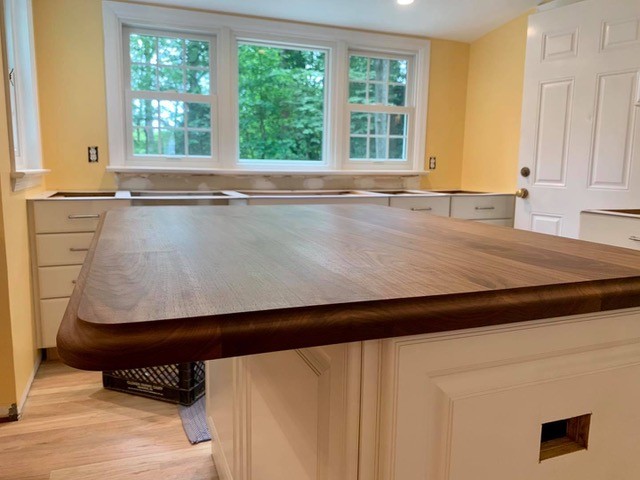 Custom Soapstone Sinks
We fabricate custom sinks in different shapes and sizes per the owner's specifications. And we don't just serve NJ, PA, and NY customers – we ship these sinks across the country. This one went out to Kentucky!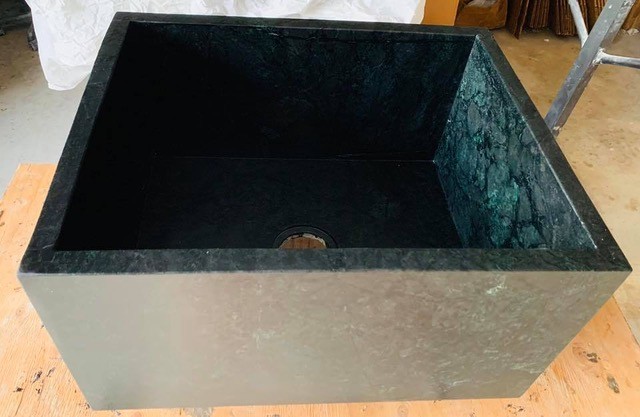 If you need a better idea of how large the sinks are, check out this photo! You can easily wash your dog in one of these sinks!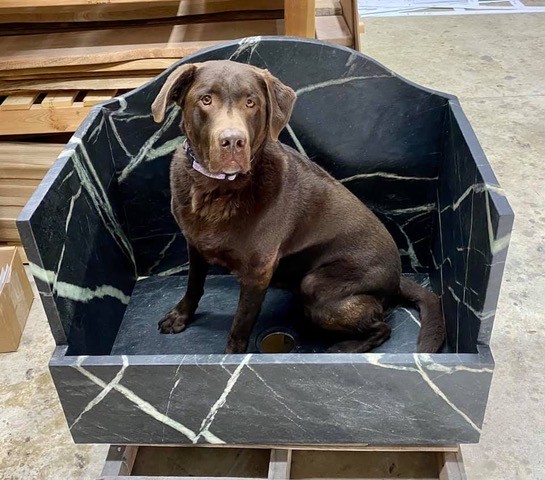 Princeton Airport Renovation
This year, we had the opportunity to work with Princeton Airport, Elite Flight Experience, on their renovation. Natural slate and wood pieces give the space a warm, but modern look. We love how each element fits together without taking away from the view of the runway.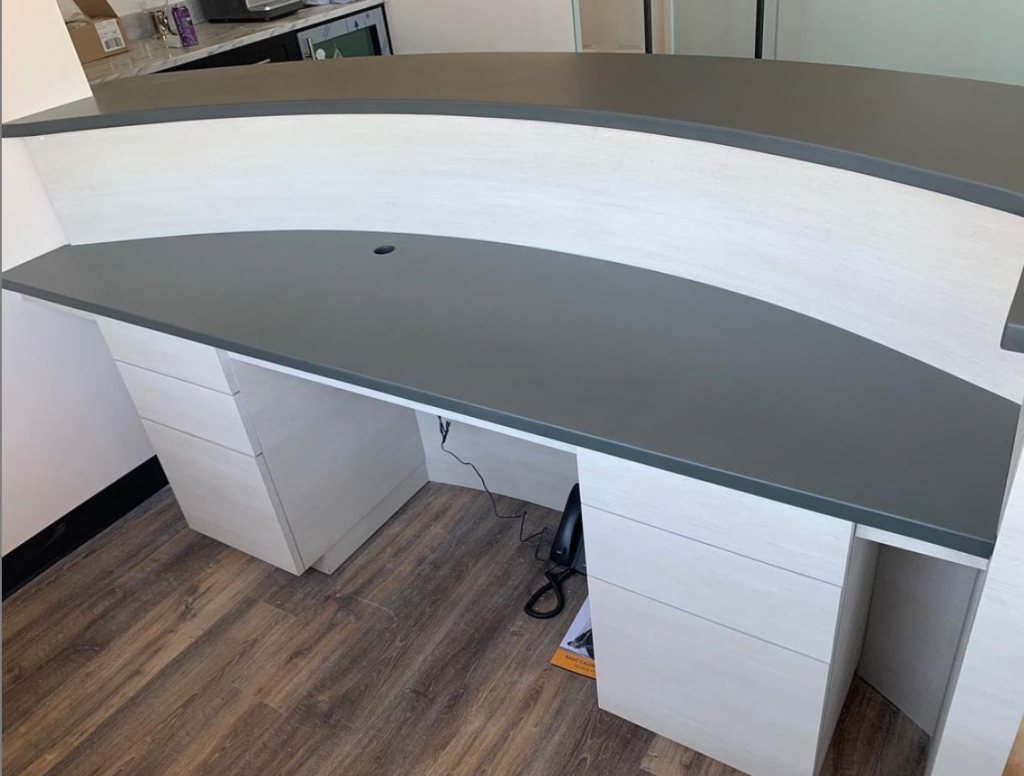 This large receptionist's desk sets the tone for the space with upper and lower levels of grey slate.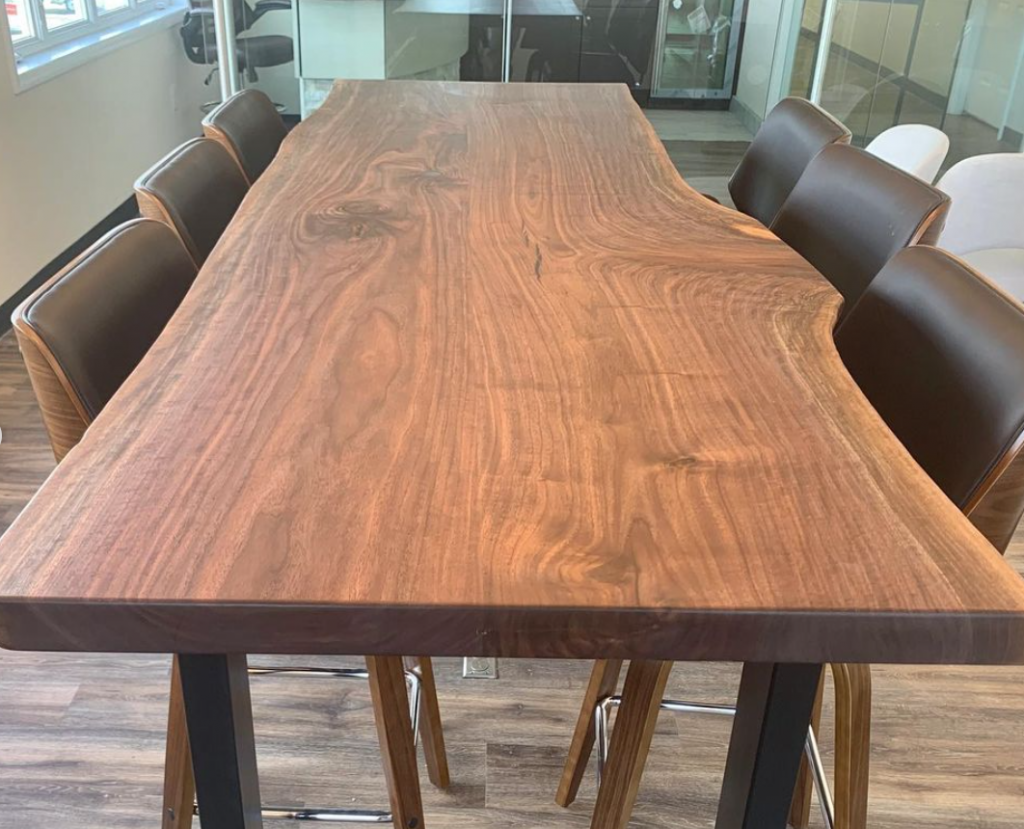 Our collaboration with Man vs. Wood on these conference tables and side tables turned out great, keeping rustic features sleek with steel legs.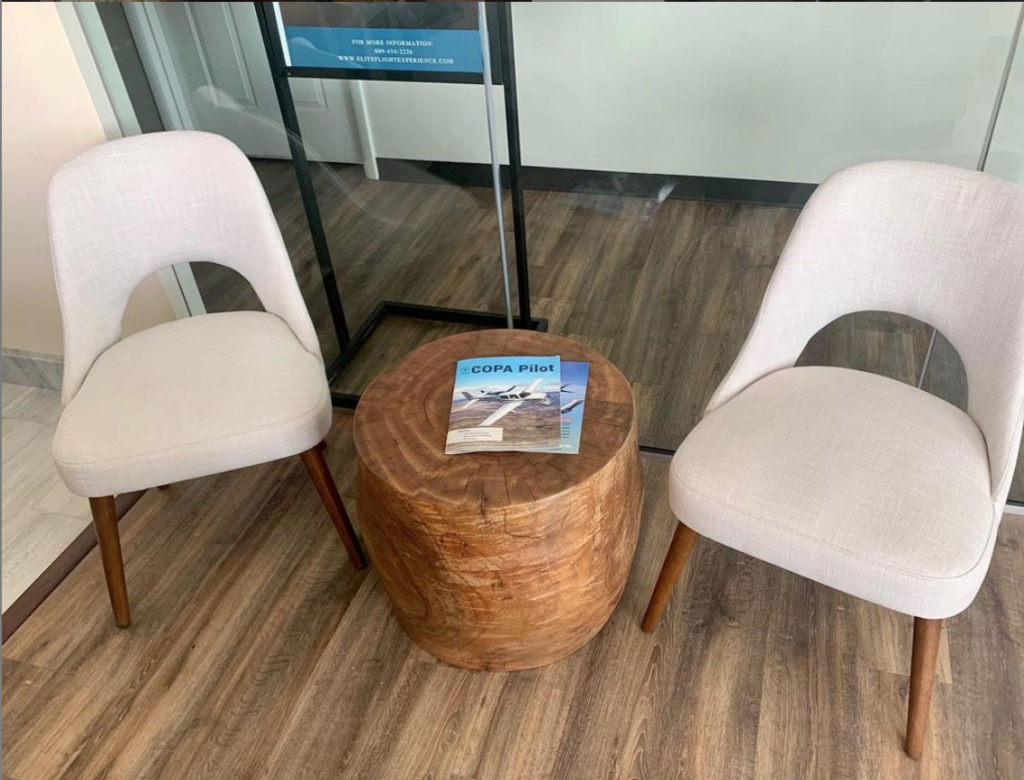 These mango wood stump tables complete the reception seating area.
Untreated Soapstone Looks Great, too!
The majority of installations involve treating the soapstone with our soapstone wax to age the soapstone or darken. However, the stone is naturally impermeable and anti-bacterial without the wax, so this treatment is not necessarily required. While we recommend treating your counters, this homeowner went with the untreated grey color of the soapstone for their entire perimeter and full backsplash. The stone will darken in the most used areas as the patina develops over time, demonstrating the years of use and softening a modern kitchen.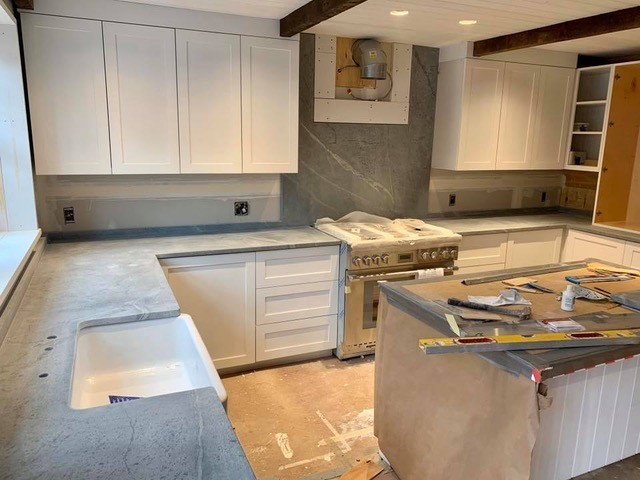 What was your favorite from our 2020 highlights? Most of the time, we only have photos of the kitchen renovation in process. If we installed a countertop or other product in your home this year, share it over on Facebook so we can see the finished result!