If you're tired of looking at the same colors in your home, or you want to change the color of the wall behind your face on Zoom calls, maybe you need a little inspiration. Each year the top voices in design and color announce their choice for the Color of the Year, and why they think it matters.
Check out their favorites below and think about which could work best in your home for 2021.
Pantone Colors of the Year
Pantone chose two colors this year (which they haven't done since 2016) and went with two very contrasting options: Ultimate Grey and Illuminating.
In their announcement, Pantone describes Ultimate Grey as dependable, resilient, and foundational. Illuminating represents a bright, hopeful future.
The New York Times calls the combination "The light at the end of the tunnel."

While Pantone speaks more to general style and fashion trends, you can see how grey works as a dependable backdrop in your home for whatever colors you want to introduce over it. Maybe Illuminating is too bright for your taste, but you have the opportunity to use it in seasonal décor.
Sherwin Williams
Sherwin Williams chose Urbane Bronze as their Color of the Year, symbolizing the simple sophistication and tranquility of nature. We want warmth and simplicity in our homes more than ever, and a dramatic dark wall accomplishes both without adding clutter to your home.
"Urbane Bronze might be a color rooted in nature, but it also has a unique ability to ground a room through organic appeal," explains the team at Sherwin Williams. "Whether it's accentuating window trims or accent walls, this warm hue draws from nature for a feeling of relaxation and serenity."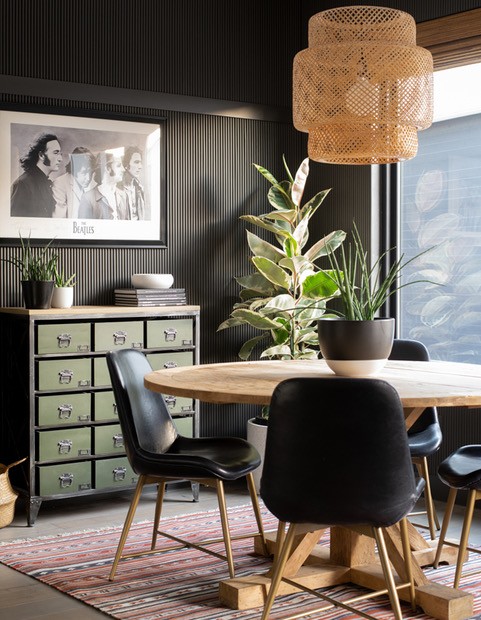 The popular paint supplier suggests pairing the dark brown with other neutrals, like their Modern Gray and natural wood or stone finishes.
The custom wood countertops and tables from Garden State Soapstone would fit in well with this modern color scheme.
Benjamin Moore
For a brighter but still natural hue, turn to Benjamin Moore's Color of the Year, Aegean Teal. This quality paint brand has a "Palette of the Year," as well, featuring sunny but subdued colors.
"Celebrate the simple pleasures," they suggest, "think the faded rumple of linen sheets in the morning and perfectly ripened fruits on the windowsill… These are colors that make your home feel even more like home. Settle in."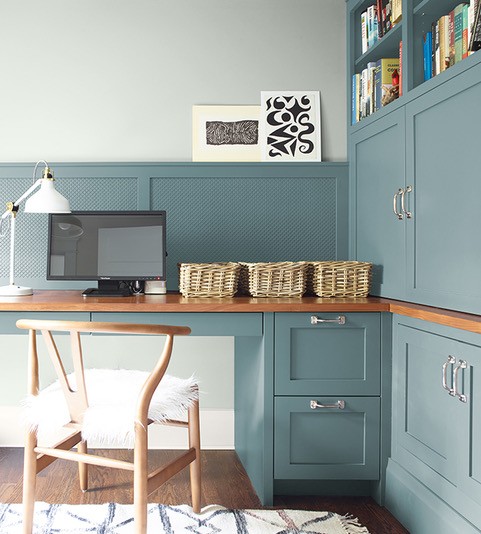 The Color Trends 2021 Palette has a similar shade to the Urbane Bronze called Silhouette (because we know all home decorators have a brand preference!).
Now that you've seen the trends from each favorite brand, which will you be incorporating in your home? Were you ahead of the trend and already decorating with these colors?
If your kitchen, bathroom, or outdoor space needs more than a color touch-up, call Garden State Soapstone to learn about our natural stone and wood products. With soapstone, marble, slate, and wood, we'll have the countertops and tiles to create the home you've been dreaming of. Set up an appointment to visit our showroom today.