Do you have a wood countertop in your home? Maybe you're planning to install one this year? While some wood requires a little more maintenance than a stone countertop, homeowners love the warmth it adds to a kitchen. With these few tips, you'll be able to maintain beautiful wood countertops without hassle and enjoy them for years to come.
Start with Preventative Maintenance
Keep your wood countertops beautiful by cleaning up messes quickly. Because wood is porous, there's a chance your countertops will stain. The best way to avoid this is by wiping counters immediately after a spill, especially anything like wine or tomato sauce. Just the small step of regular wiping down will keep your counters looking great.
Keep Trivets and Potholders Handy
Wood is not heat resistant like soapstone or slate, so make sure you keep trivets nearby when serving from hot pots and pans. Build a habit of protecting your beautiful counters by having enough available when you're baking and cooking.
You Still Need Cutting Boards
Yes, you may have a butcherblock countertop, but that doesn't mean you throw away your cutting boards. Unless you're looking for that distressed appearance, protect your counter from scratches by using a designated cutting board for any chopping.
Using Wood Oil
Garden State Soapstone has our own all-natural, organic wood oil to protect your countertops. Regularly applying oil to wood countertops prevents cracking, drying, and odor absorption. You can also use the oil on your wood cutting boards and serving utensils to keep them from drying out.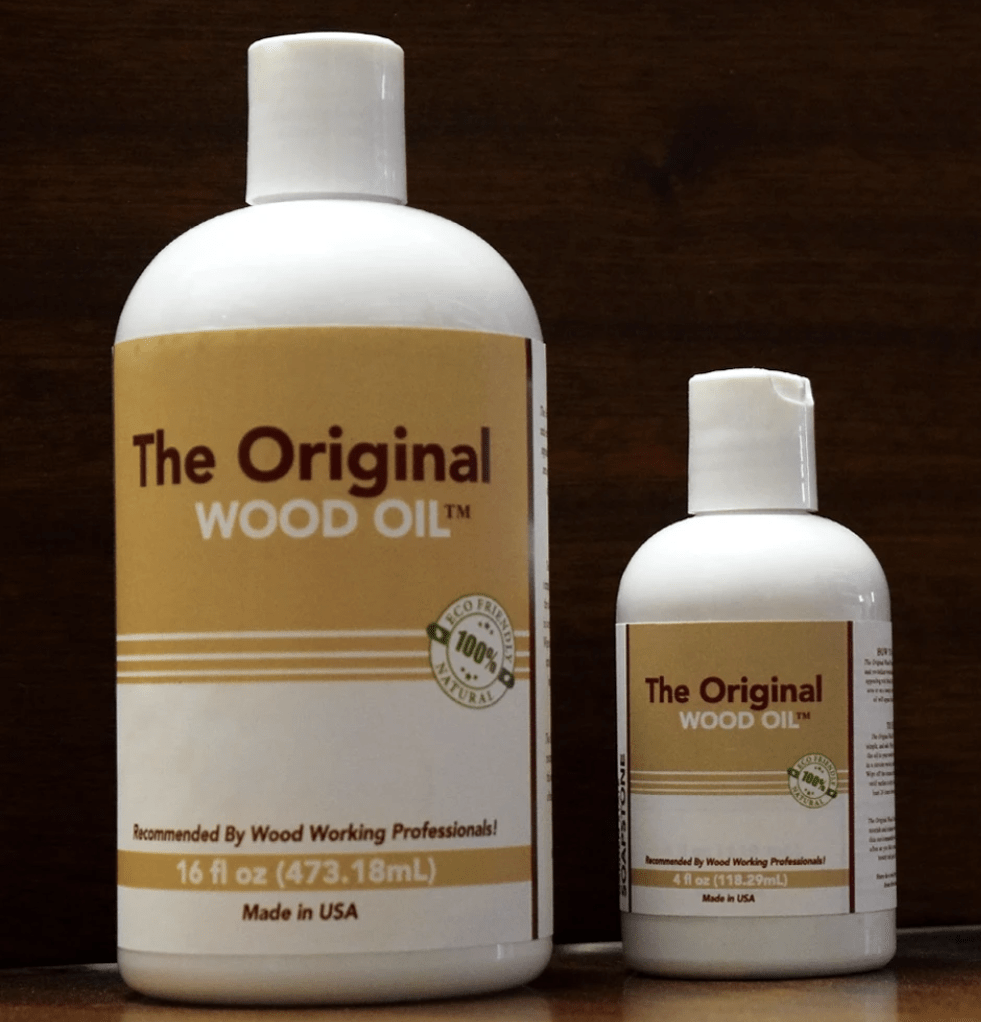 Before you oil the countertop, be sure to wipe off any crumbs and liquid thoroughly. Then drizzle enough oil to cover the surface and spread it with a cotton rag. Allow the oil to soak into the counter for 25 minutes before wiping up the excess.
For Serious Stains and Scratches
Similar to soapstone, wood can be easily repaired when scratched. All you need is a few natural materials, but please give us a call first to double-check if sanding is necessary.
Stain Removal
Cut a fresh lemon in half and rub the stained area with the cut side. If you need light abrasion, you can add salt under the lemon. If you're still having trouble removing the stain, mix one tablespoon of hydrogen peroxide with one cup of water and dap the combo on the stain.
Repairing Scratches
Using a fine grit (120-220) sandpaper, gently sand the scratched area until just removed then oil the sanded spot. Sanding may affect the coloring, but it will be significantly less noticeable after you reapply the oil.
Avoid Polyurethane
You might be tempted to coat your countertop in polyurethane in order to protect it from water and staining, but that wouldn't be a good idea for long-term maintenance. You would still be at risk for scratches in the wood, but you wouldn't be able to sand it to repair.
Part of the beauty of natural materials is the way they age over the years. Small scratches and stains add warmth and show the life lived in your kitchen.
Look at Samples Today!
Some wood choices are more durable than others, so keep that in mind when choosing where you'll be placing this countertop. Many designers and homeowners will use a durable stone in the high-use cooking areas, with the wood as a contrasting element on the service portion.
Ready to incorporate wood into your kitchen design? Email Garden State Soapstone today to visit our NJ showroom, view samples, and choose the best material for the job.