Home Design in 2017
Natural is Back
As 2017 gets into full swing, home design trends move towards functionality, minimalism, and natural materials. On Improve Net, natural stone makes the list again, along with butcher block countertops.
Soapstone: Your Go-To
Soapstone has repeatedly been named as a go-to material lately. We've mentioned the history and benefits of soapstone before, but it's more and more frequently used for kitchens, bathrooms, tile, and outdoor areas. It's nonporous, doesn't stain, and heat and cold-resistant.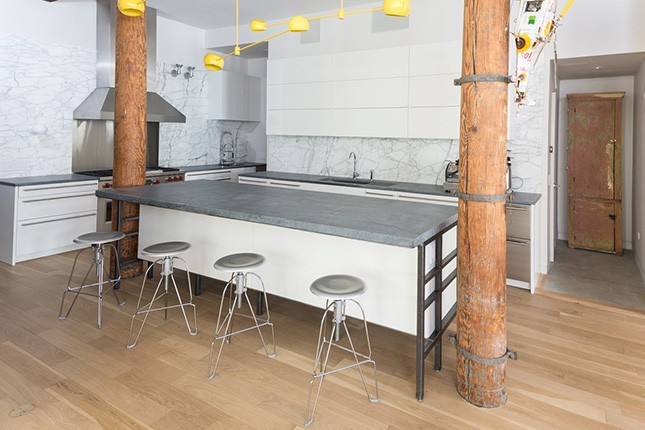 Why Soapstone Checks All the Boxes
Soapstone comes in a variety of tones. If left untreated, it can appear as light gray-gray with subtle veining characteristics. When treated, some varieties appear as a dark charcoal or black, others with hints of green. There's sure to be the perfect variety to meet your home's needs.
As a natural stone, soapstone is sustainable, from the quarrying to the cleaning. Due to its nonporous nature, it doesn't harbor bacteria, and can be cleaned with just soap and water instead of harsh household cleaners.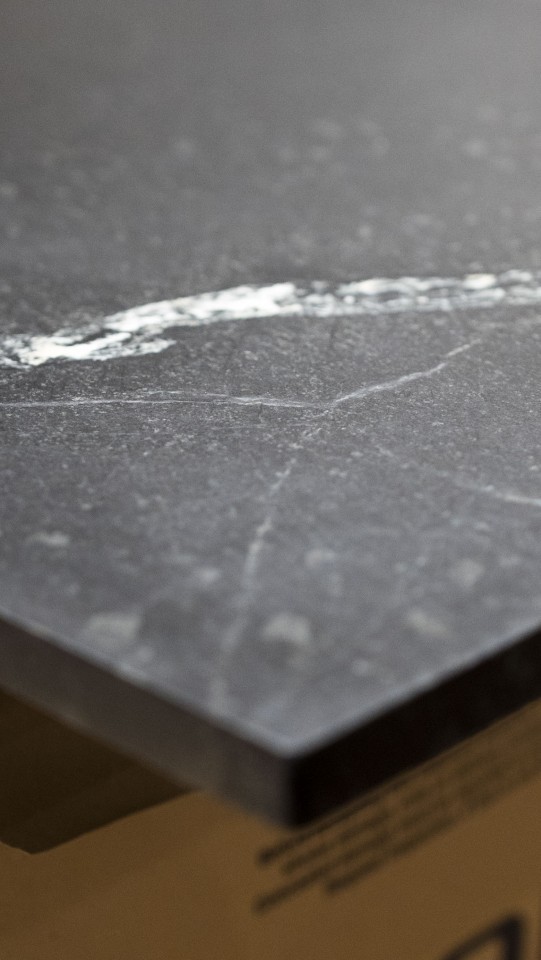 More Design Trends We're Excited About
Wood: Natural & Warm
Wood countertops can offer a glimpse of warmth to any room. Plank Style or Edge Grain naturally treated wood countertops are the perfect material to choose when it comes to adding a natural warm touch to a home.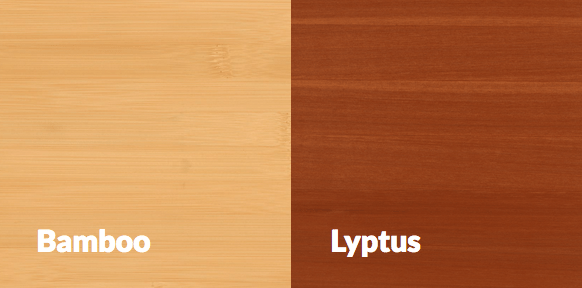 Aside from a variety of wood species, Garden State Soapstone ™ also offers the green options of Bamboo and Lyptus, and Domestic options like Black Walnut, Hard Maple, Hickory, Oak, Chestnut, and American Cherry, to name a few.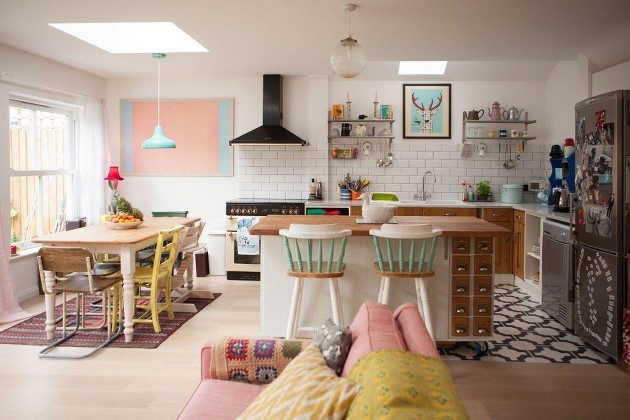 Laundry Rooms
Forbes also points out that laundry rooms are seeing more and more attention. They even mention that "According to the 2016 Houzz & Home Report", people remodeling their laundry rooms of 150+ square feet will spend an average of $2,700. Find the full report here: http://info.houzz.com/HH2016.html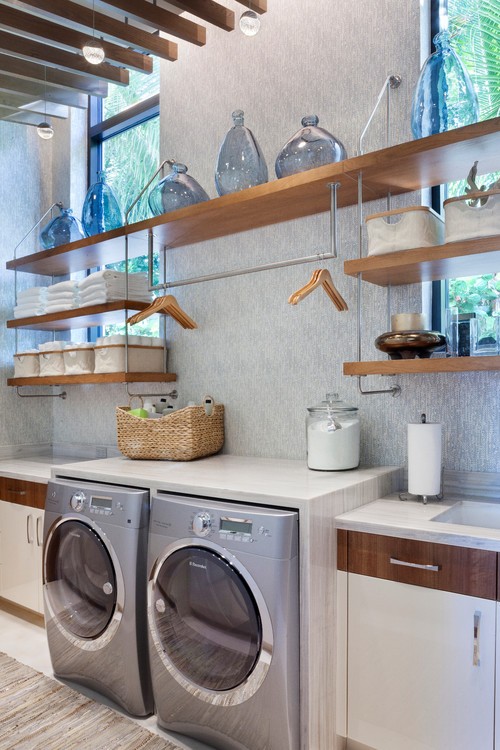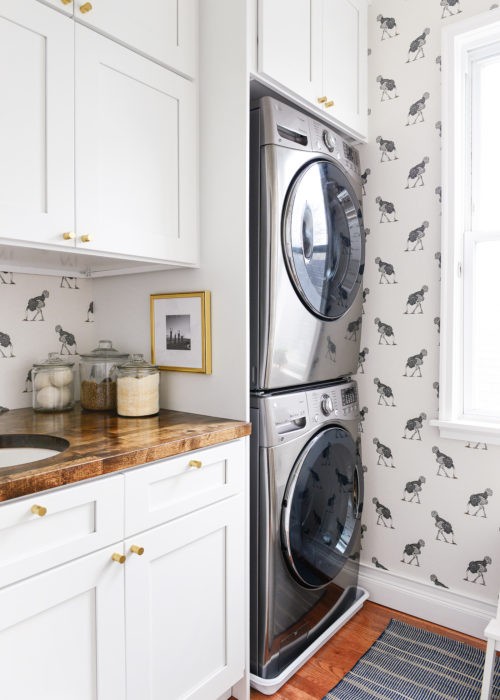 Outdoor Spaces
From this DIY lounge area by thepopularhome.com to full outdoor kitchens and patios, it's clear that 2017 is geared towards spending time outdoors.
Garden State Soapstone ™ has installed outdoor grill tops, soapstone bars, and fireplaces in homes throughout New Jersey and New York City. What's so great about this soapstone, our favorite outdoor material, is that it is impermeable and resistant to heat, cold, rain, and snow. It's just one more reason why natural takes the lead in home design!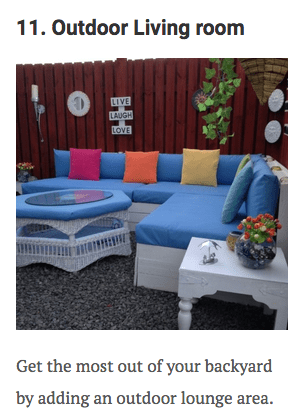 Colorful Designs
Almost everywhere you look, interior designers are announcing a comeback for color and patterns in home decor. We say go for it! While decor trends evolve, your countertops will be there to add harmony and neutrality to a space, reflecting subtle veining patterns that create movement, and enhance whatever trends are out there.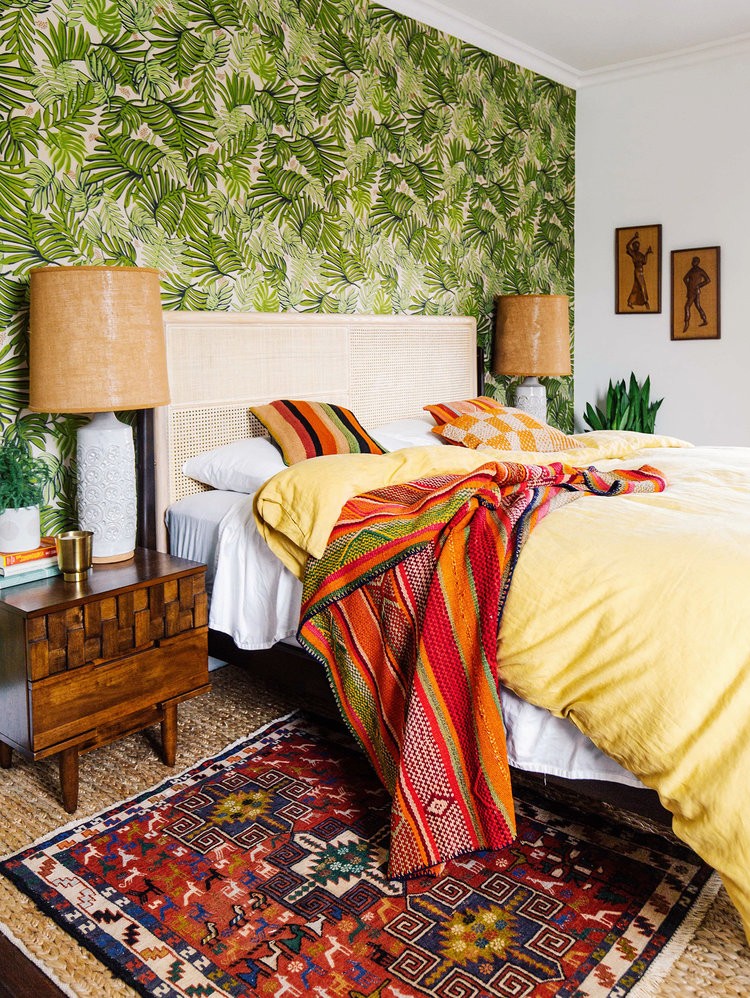 Have a question? Contact Us.