Looking Back over 2019
Looking back over the year at Garden State Soapstone, we have a hard time choosing our "top projects" to share. Each simple kitchen counter looks elegant in its new space, but we do so much more than countertops. And even more than soapstone. So we tried to pick a few of the most interesting projects from the year to show you how we keep busy making custom pieces for your kitchen, bathroom, and outdoor space.
Beyond Countertops
While most homeowners think of soapstone for a durable countertop, this year we created sinks, oven hoods, showers and more — demonstrating the versatility of a natural stone and different ways it can fit in your home.
Range Vent Hood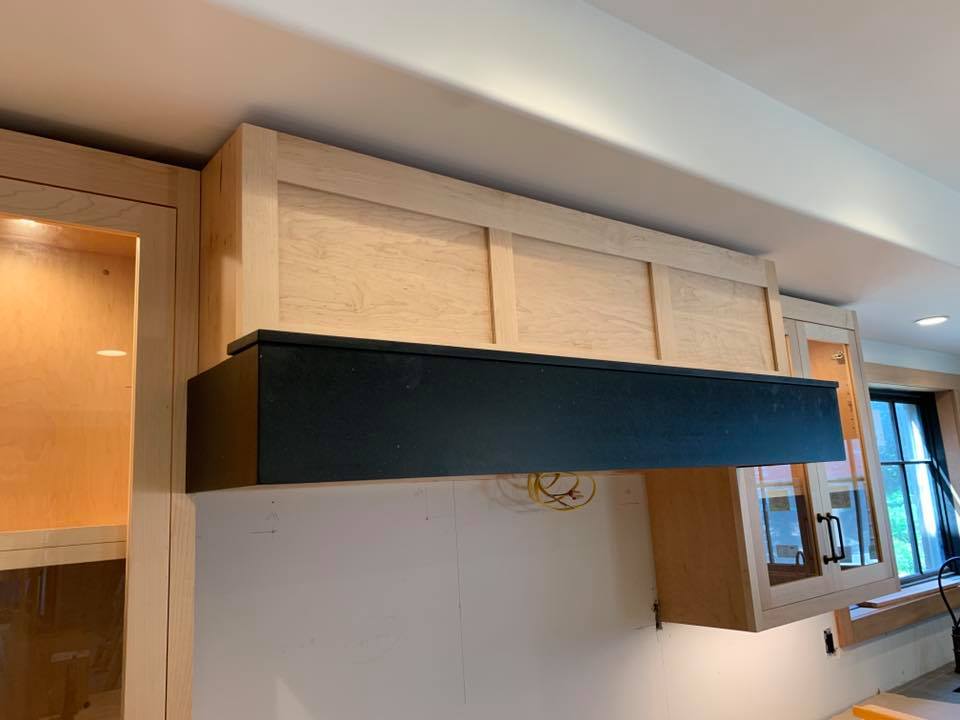 You may not think of using stone for your vent hood as a first option, but the end result is striking. We love how sleek and modern this Old Dominion Soapstone vent hood looks.
Custom Sinks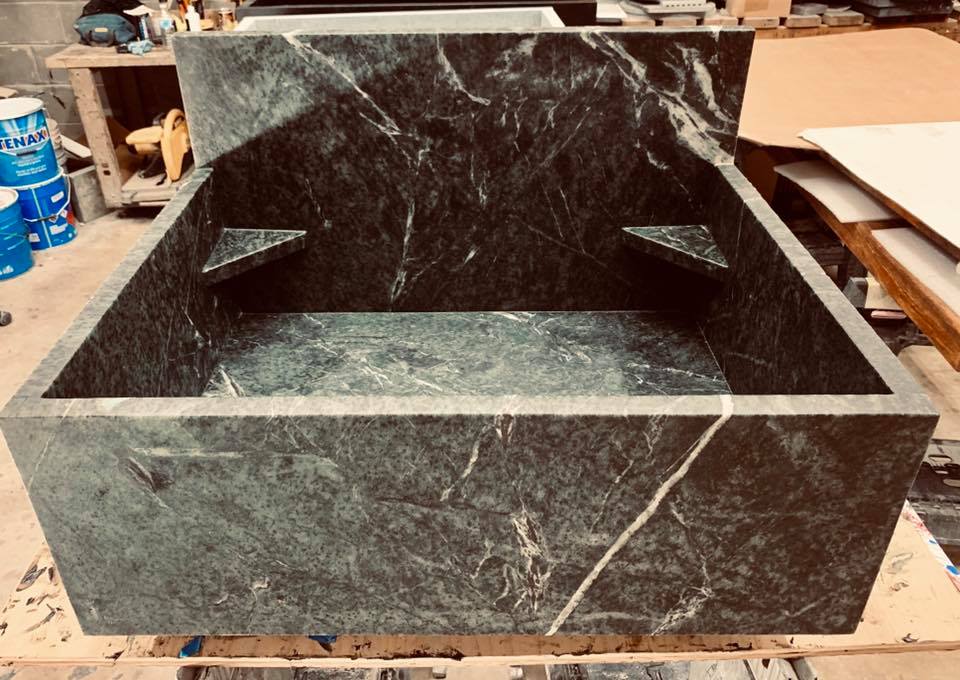 Back in September we installed this custom Pacific high-back, extra-deep sink in Westfield, NJ. The veining in the stone makes this soapstone sink stand a statement piece for your kitchen with the convenience of built-in soap dishes!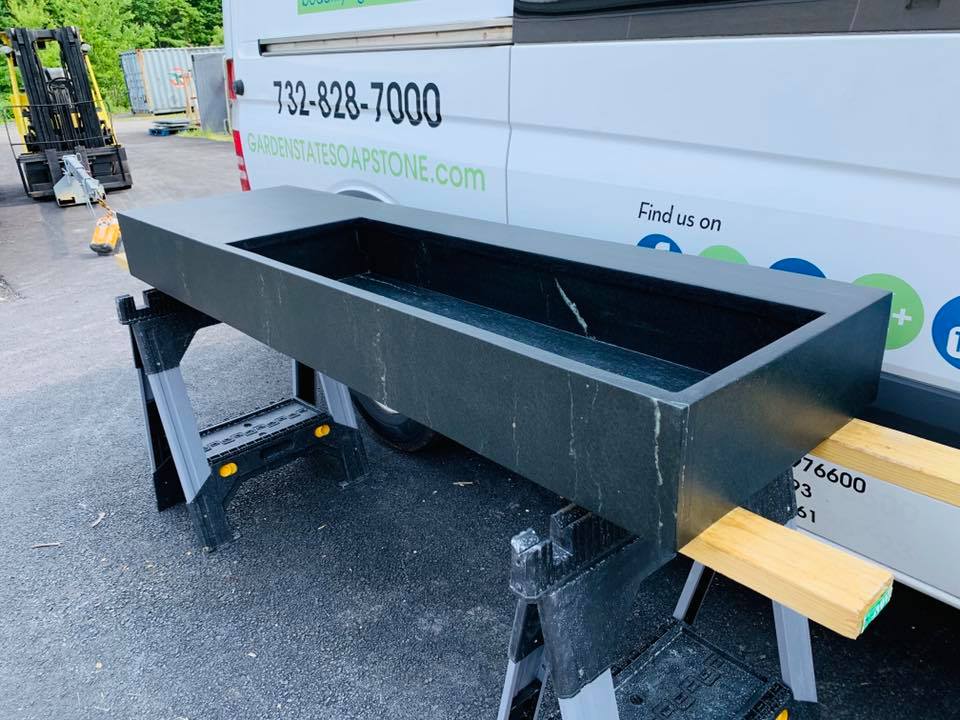 This "monster" Churchill soapstone sink combines the sink and counter for one large surface. We also incorporated a backsplash and wall cap. Since we installed this piece on the second floor, we needed a long reach forklift to get it through the window!
Outdoor Spaces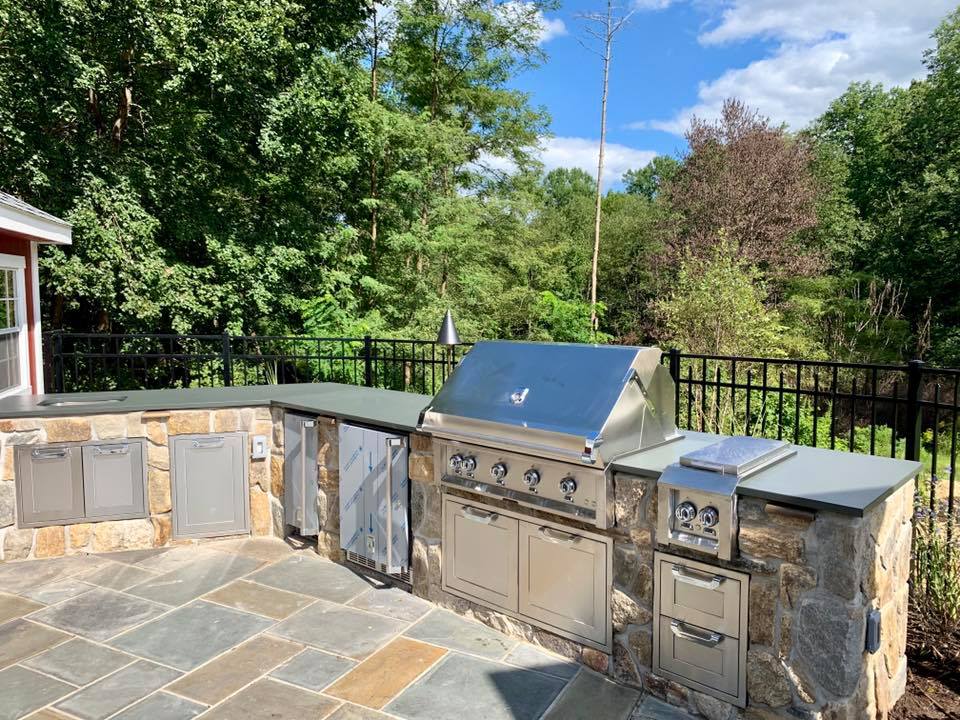 We wrote a post about outdoor kitchens earlier this year, and here's a great example of a slate countertop in action. We know slate works well for patios and stairs, but it remains a top choice for an outdoor countertop, as well.
Shipping Around the Globe!
While most of our jobs are nearby in the NJ, PA, and NY area, we do ship some of our custom projects.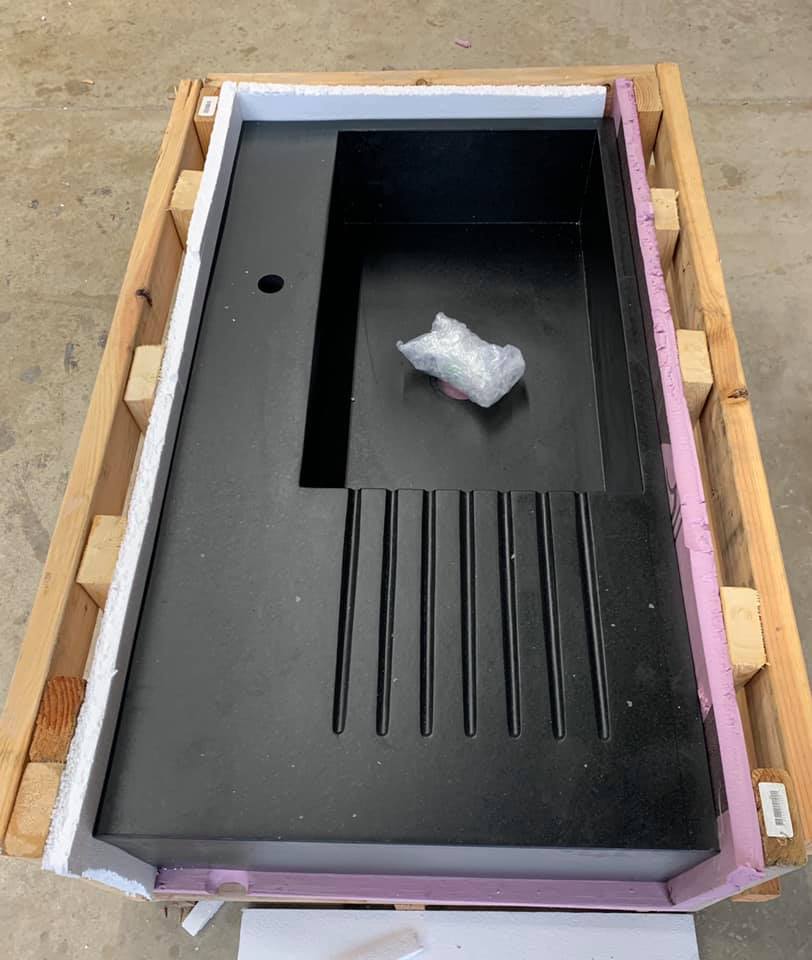 This sink is packed and ready to head out to St. John in the Virgin Islands.
Classic Counters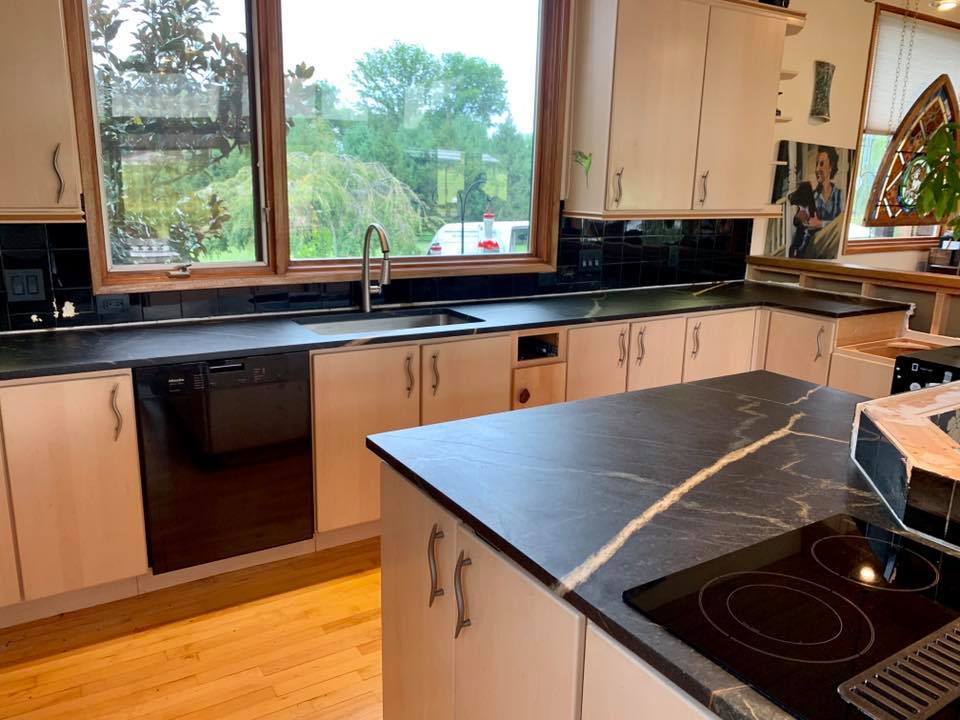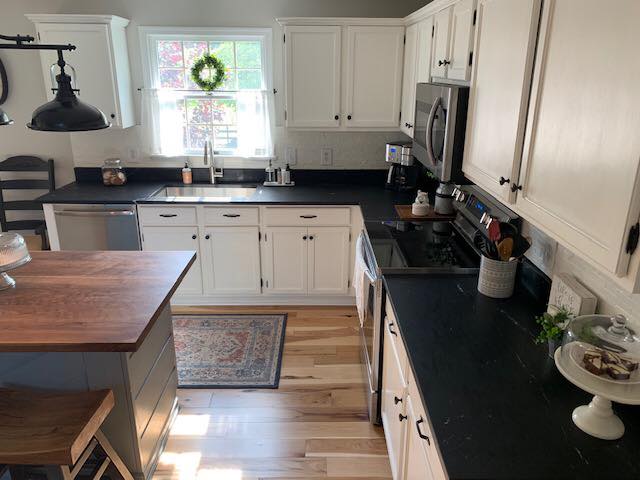 We install a lot of countertops, and while these may not seem as exciting during the fabrication process, they leave a remarkable impact on the kitchen or bathroom. These projects represent just a few from the year and show the difference they make in a space.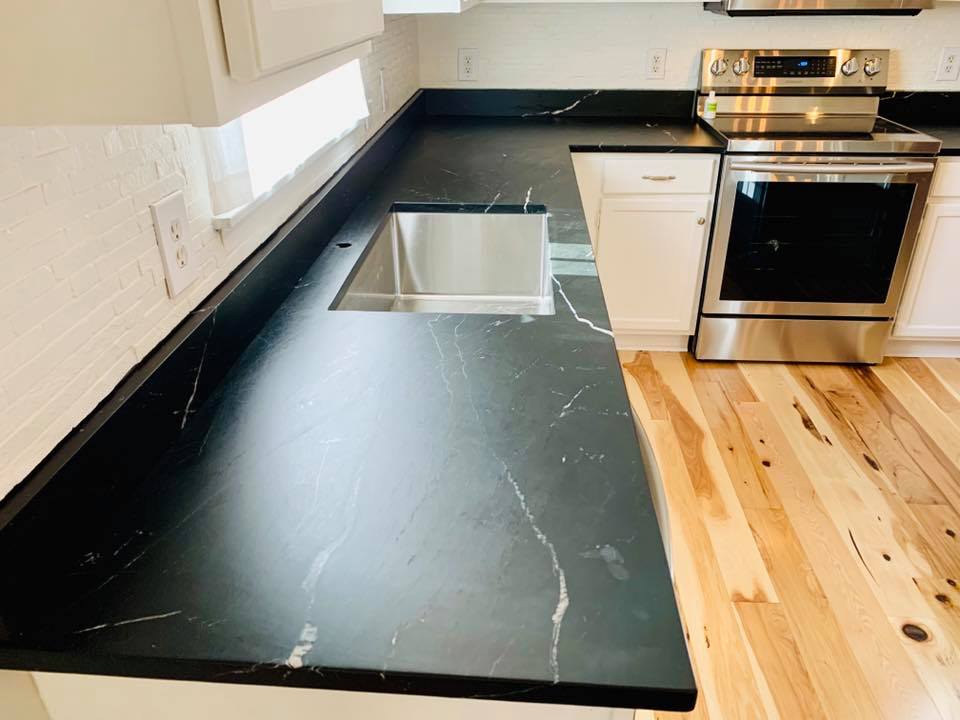 Bathroom Double Sinks
Dark counters add drama to the modern farmhouse style. Our black soapstone with white veining contrasts perfectly with the white marble tile inside the shower of this Basking Ridge home. Don't miss the soapstone shower seat!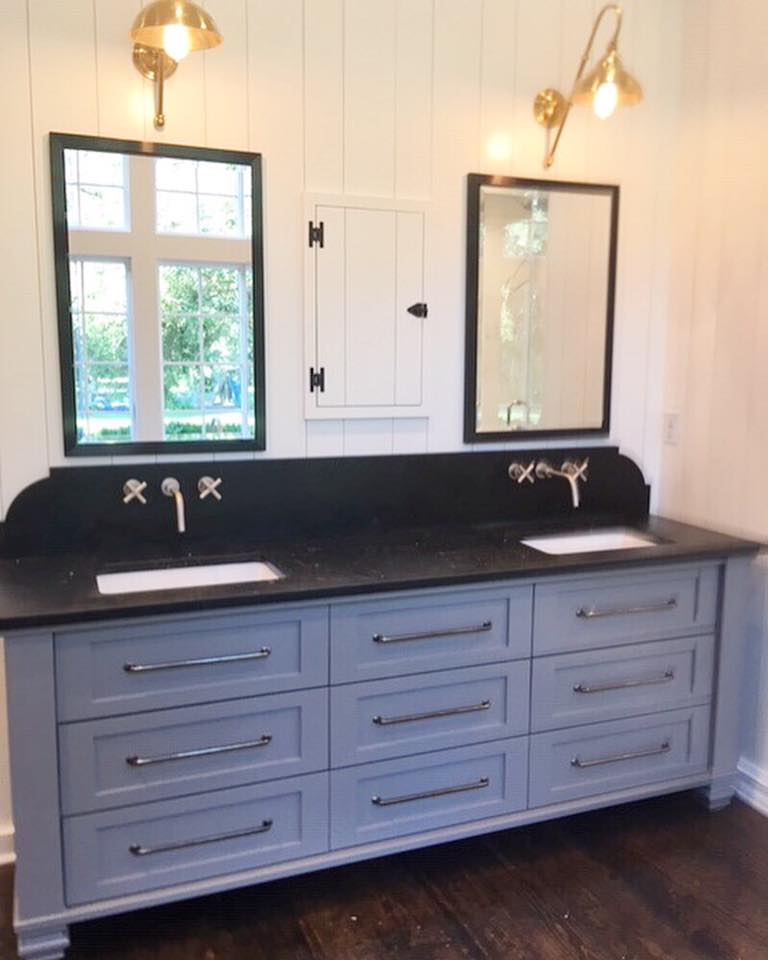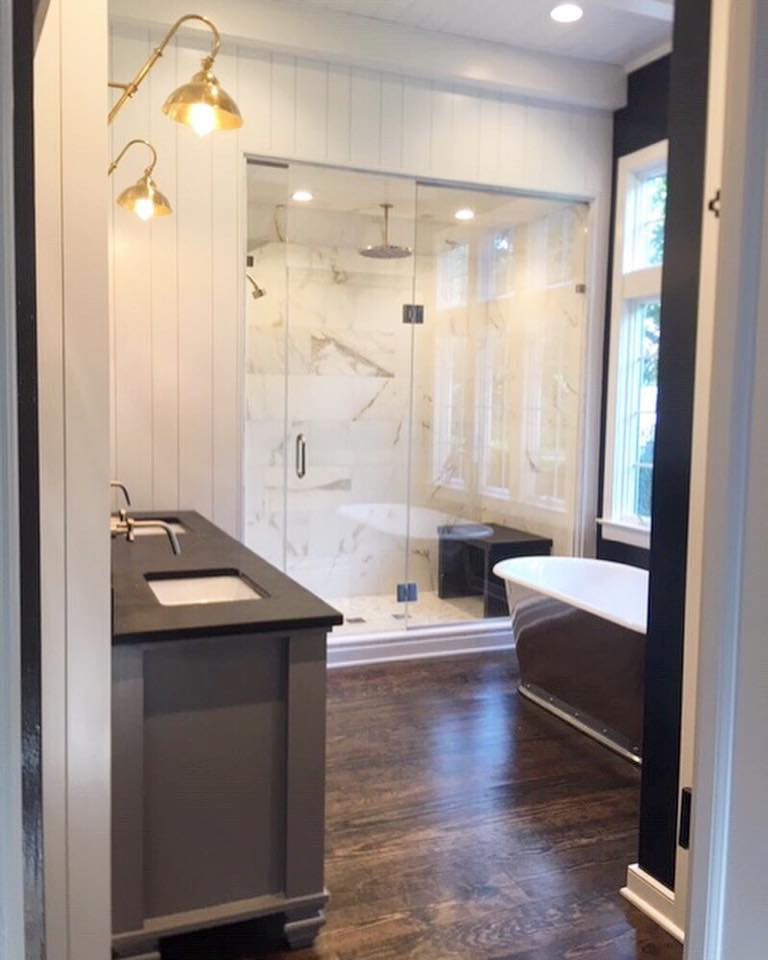 Wood Island
We don't just sell soapstone, though. Wood is another sustainable and beautiful option for your kitchen. We suggest it as a contrast piece for your island or a surface with a little less use, since wood is obviously softer than soapstone.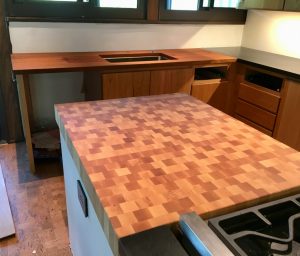 Statement Soapstone Island
This project required a lot of stone! This large island sets the tone for the kitchen, and you can imagine the family eating at the counter or using the space for baking once completed.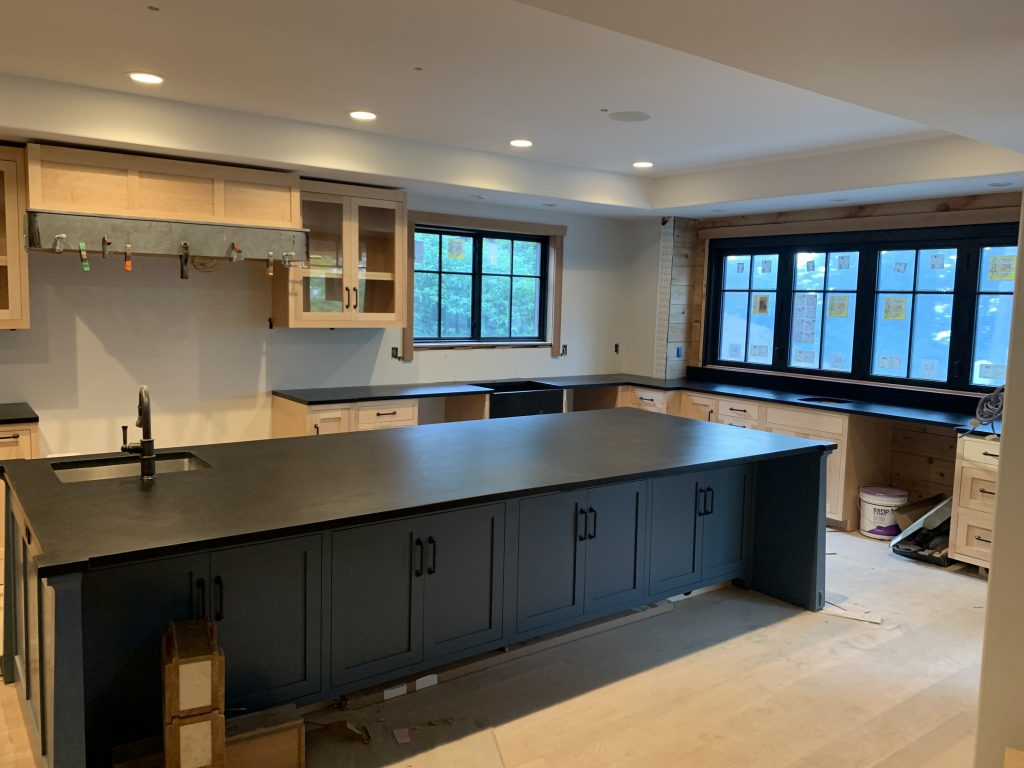 Wood Bar & Desk
This three-inch Mango wood upper bar and desk differs from a typical "butcher block" look by featuring the natural swirls and knots in the wood. Homeowners use our organic wood oil to keep it looking good for years.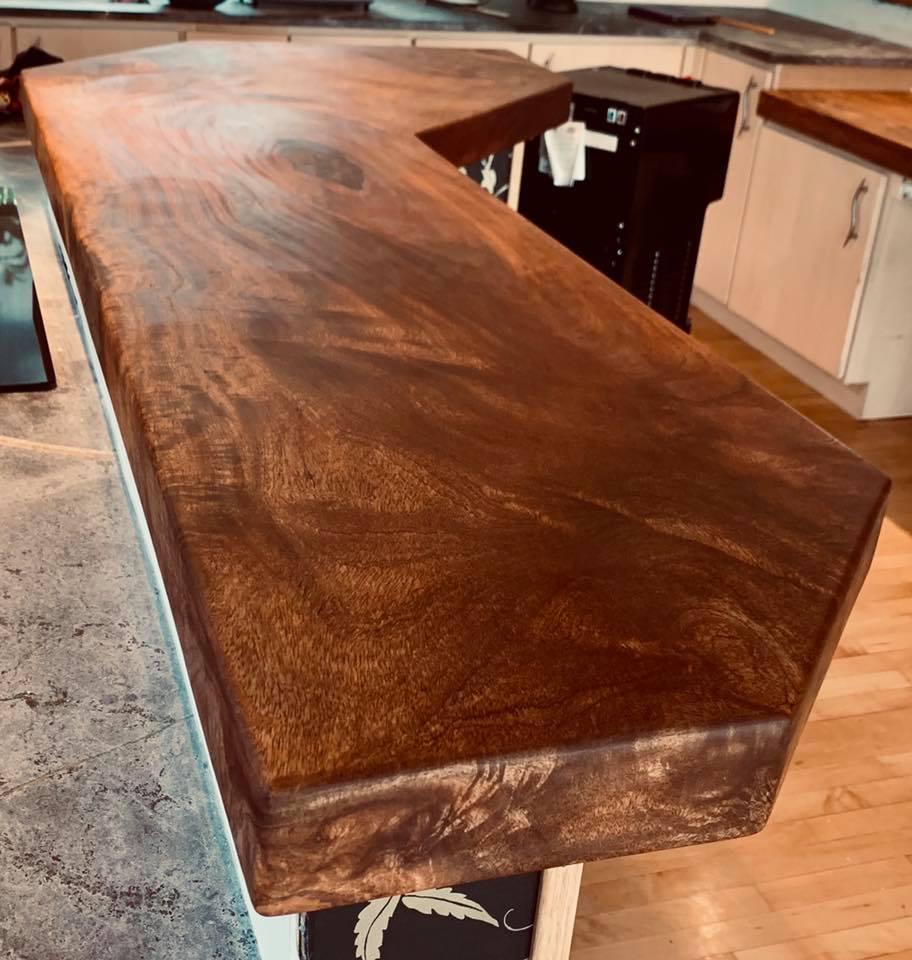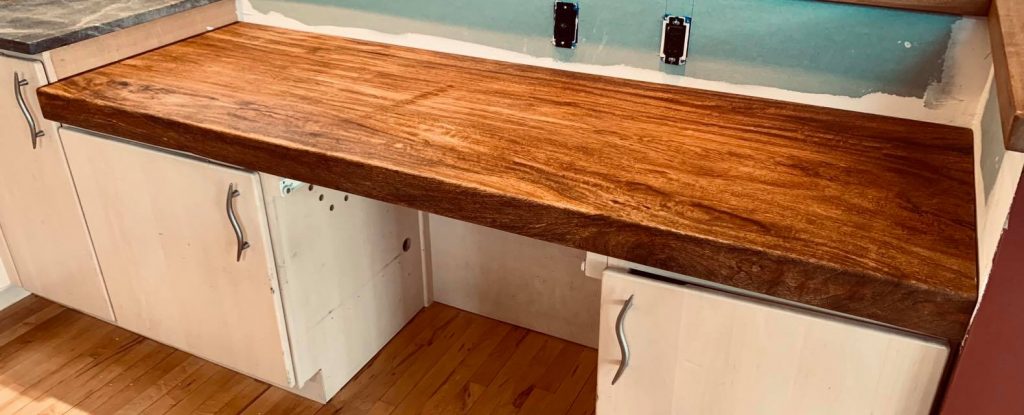 Revisiting after 10 years
Our countertops and surfaces hold up to wear and tear, but occasionally we need to revisit to seal or treat an area. But these pieces look great even after 10 years of use!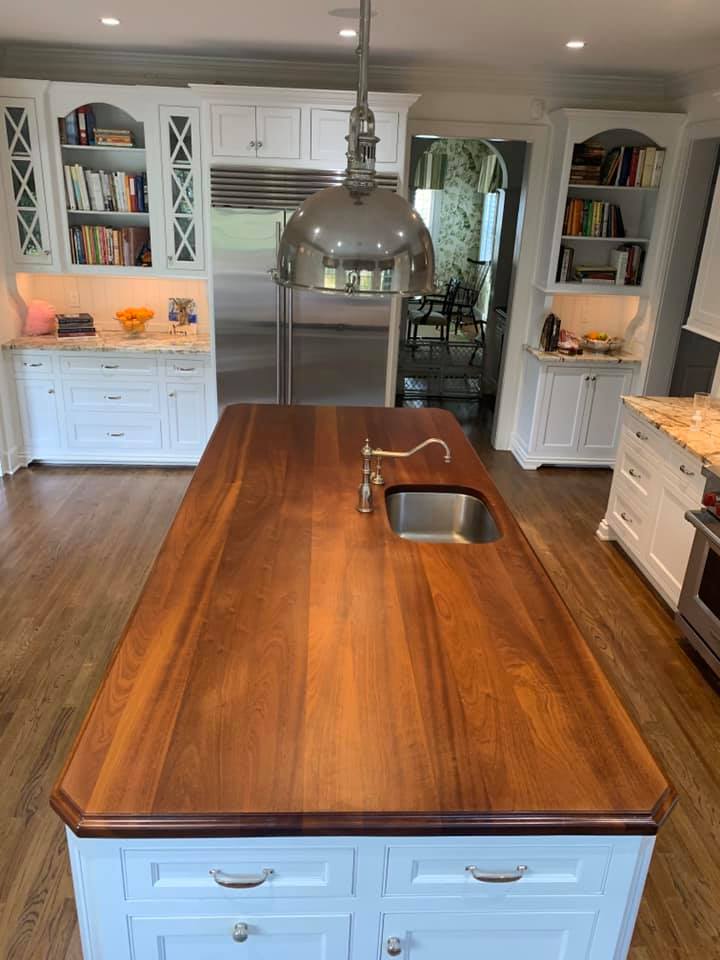 This Sapele Mahogany wood countertop needed to be refinished after 10 years.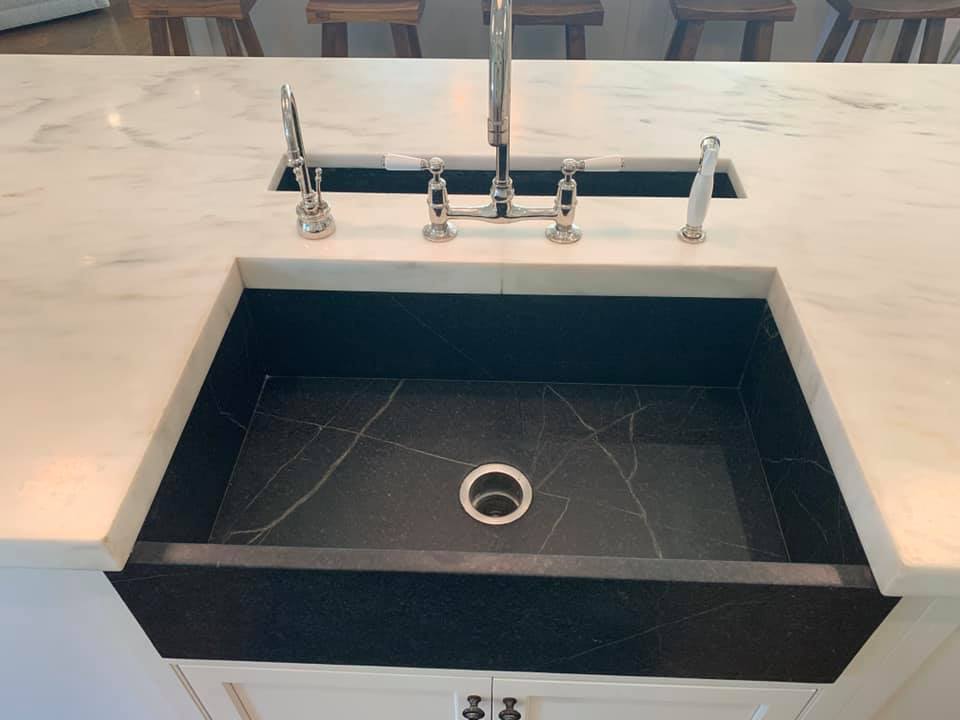 This sink (do you see the auxiliary sink behind it?) looks as good as the day we put it in!
Looking Forward…
We're sure 2020 will bring even better projects and innovative ways to work with natural stone. If you're planning a kitchen, bathroom, or outdoor remodel in the new year, call us to start planning the best project of 2020. Maybe your home will be included in next year's recap!