Local Homeowners Welcome Spring with Outdoor Soapstone Countertops
North Brunswick, NJ – Outdoor kitchens represent a growing trend with today's homeowners. Not only do they increase the value of a home, but they provide a modern, exterior space where family and friends can gather and enjoy the weather.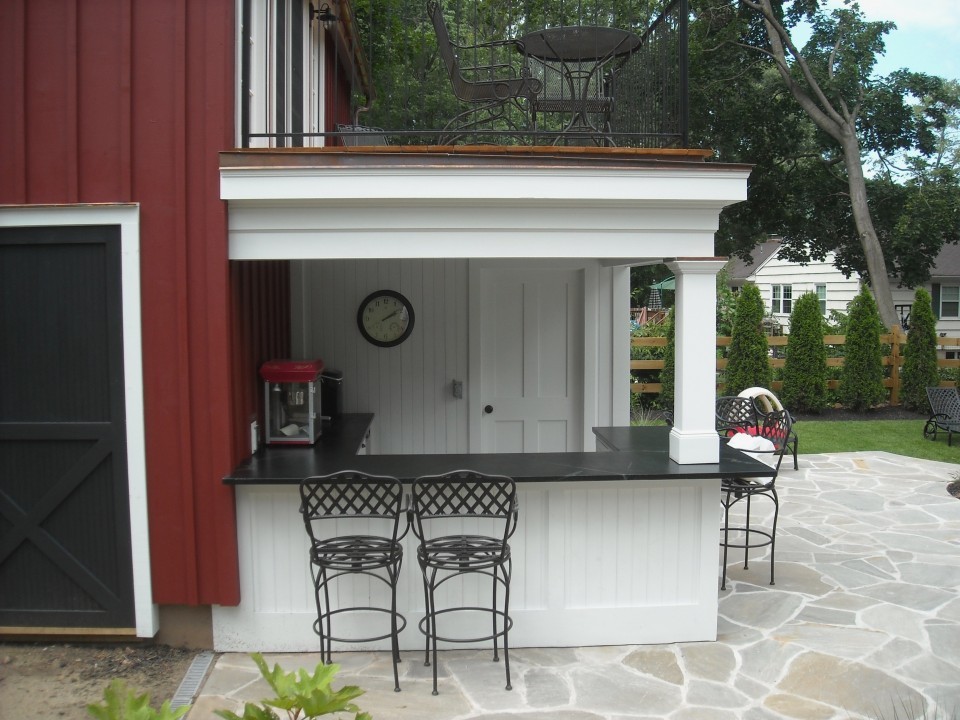 Garden State Soapstone ™ of North Brunswick, New Jersey, highlights their outdoor kitchen designs with soapstone countertops. Soapstone is an impervious, talc-based stone that does not need to be sealed. Not only does it resist moisture and rain, but it also resists heat. It can withstand temperatures up to 2,000 degrees without cracking.
"We recommend soapstone because it can be used for any season", says Jay Tauber, owner of Garden State Soapstone ™. "It doesn't need to be treated, so it can withstand the weather during winter and the heat during summer. Spring is the perfect time to go outside and enjoy it," he says.
To plan for an outdoor kitchen, much like any other kitchen, homeowners also consider features like fireplaces, cabinets, lighting, and grills, in addition to the spatial layout.
How a Designer Can Help
Before hiring a contractor, a designer can assist the homeowner in creating the perfect space. A designer can help with the big decisions, such as considering a roof on an outdoor kitchen to prepare for chilly months. They can also recommend versatile, flexible seating: bar stools at the countertops, a cozy bench, or open sofas for conversation. A designer may also suggest a fireplace for natural heating and ambient light.
A basic and practical design could consist of a perimeter countertop with barstools, and a storage space in the middle.
No matter how simple or how detailed your kitchen plan is, it's always nice to have a place to go outside. "Outdoor kitchen areas add appeal to a home", says Tauber. "It's nice to dine outside in your own backyard and take in the view."
Garden State Soapstone ™, Slate & Wood Countertops, is a locally-owned business located in North Brunswick, New Jersey, and serves the Mid-Atlantic region. For more information, visit www.gardenstatesoapstone.com.
Serving NJ – NYC – NY – MD – CT – DE – PA