Each year, the décor and design world eagerly looks forward to the Pantone Color of the Year. Not only does it predict the trends for 2020, but it speaks to the needs for the current time – some years the colors symbolize connection and wellness, rejuvenation, or warmth and nourishment. For 2020, Pantone chose a favorite color found in nature and prevalent in design already.
Why Classic Blue?
As we enter a new decade, Pantone chose Classic Blue for the Color of the Year, symbolizing confidence and trust for the future. The color also suggests "the sky at dusk," bringing calm and stability of the every day. The "vast and infinite evening sky… encourages us to look beyond the obvious to expand our thinking; challenging us to think more deeply, increase our perspective and open the flow of communication," according to Leatrice Eiseman, executive director of the Pantone Color Institute.
But how does this affect the color choices around your home?
In Your Kitchen
With a color as common as "Classic Blue" finding accent pieces from dish towels to decorative dishes is simple. For a bigger update, many designers and home decorators paint cabinets in the dark blue as an elegant, anchoring feature on an island or throughout the kitchen.
The color works well with most countertops – including black soapstone, marble, or wood.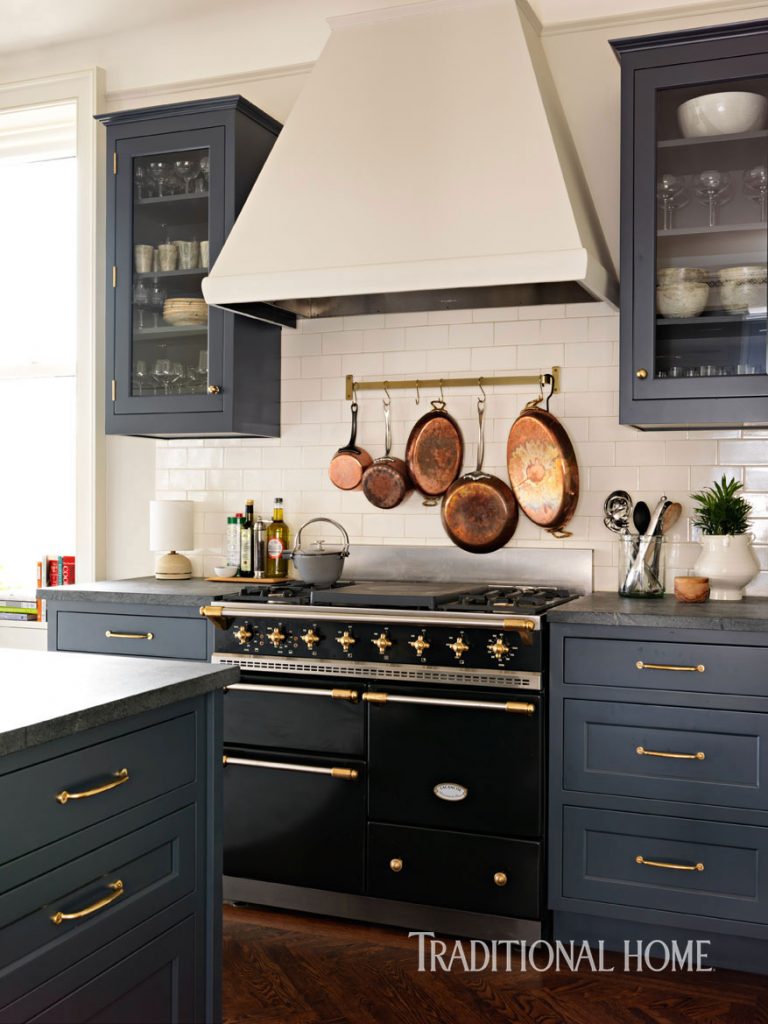 Image from Traditional Home
In Your Bathroom
Similar to the kitchen, Classic Blue makes a great cabinet color adding drama and depth to any space. If you're not ready to paint your cabinets (although many homeowners already do this for a simple update to their space), dress up your bathroom with a classic blue shower curtain or bathmat. If you have white subway tiles on the bottom half of your wall, paint the upper half dark blue to make an accent wall.
Image from HGTV
Using Classic Blue Outdoors
This color already dominates the outdoor industry, particularly in lake or beach homes looking for a "nautical" feel. You consider your outdoor space as an extension of your home – expanding your kitchen and dining to your backyard – so blue cushions, umbrellas, or planters are easy ways to feature the color beyond your interior walls.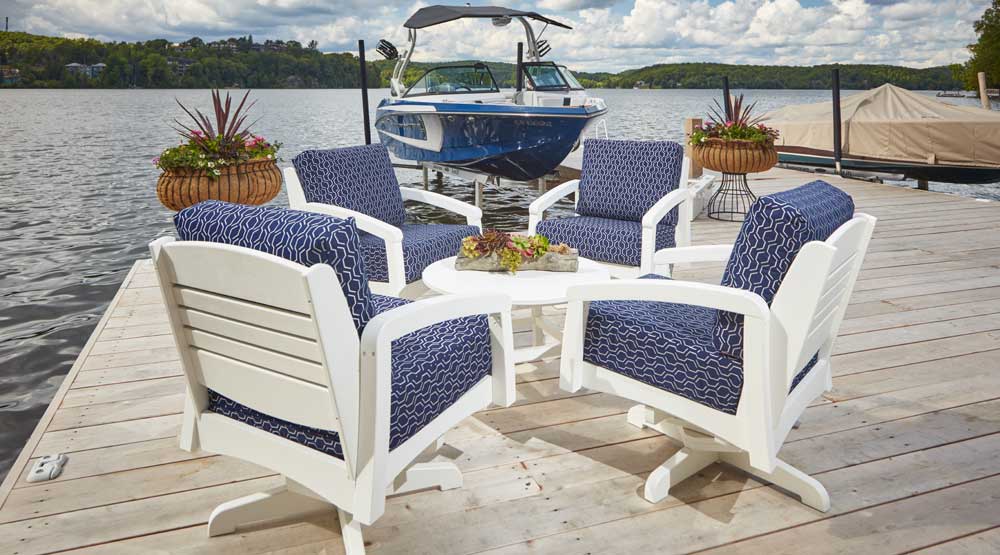 Image from Casual Living
Other 2020 Decor Trends to Watch
While the Color of the Year is a fun place to start looking for trends, incorporate these other favorites if you're considering a kitchen remodel.
Dark Countertops
Everything white will probably remain popular for years to come, but the return of earthy colors extends to kitchen countertops, as well. Dark wood countertops and natural stone are quickly becoming favorites in the design world. If you're planning an all-white kitchen, a natural wood material breaks it up while still being neutral.
Statement Sinks
The apron-front sink keeps growing in popularity because of the farmhouse trend, but a soapstone sink combined with brass hardware throughout your kitchen is unexpected and showstopping. With white walls, your sink will especially stand out.
Open Shelving
You see open shelving everywhere, and this trend isn't going anywhere. With the increased focus on minimalism, keeping open shelves tidy is less of a concern and showing off your few joy-sparking favorite dishes becomes the goal of your kitchen.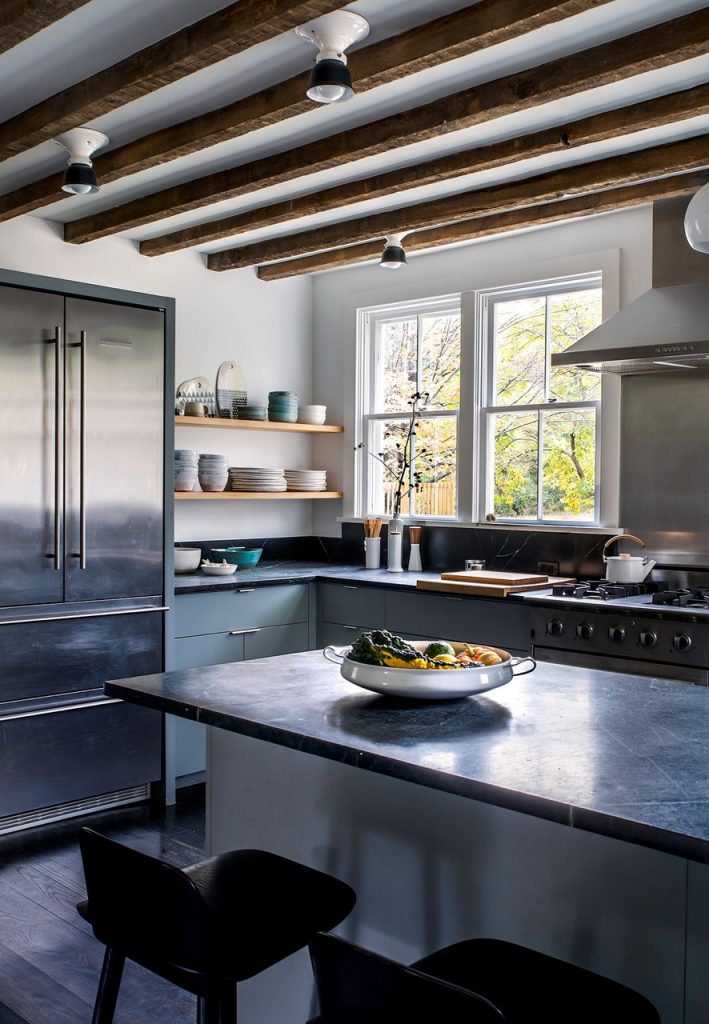 Image from Remodelista
What are you looking forward to in 2020? The dark countertop and dramatic cabinets keep coming up in the trend reports, and we know soapstone completes the look perfectly!